VietNamNet Bridge - With the landing of more foreign fashion brands in Vietnam, only a small space in the market is being left for domestic brands.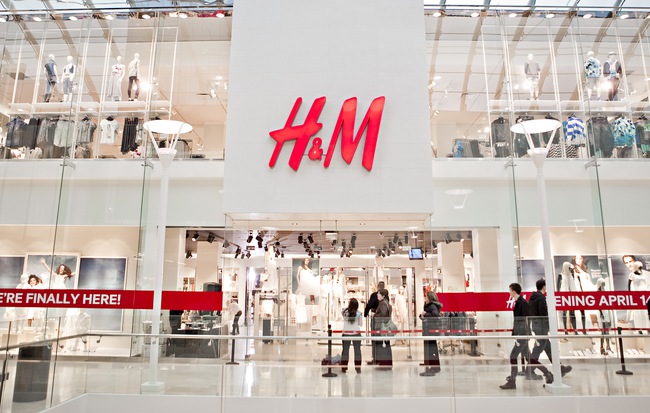 In late June 2017, Zara's 2,400 square meter store at Vincom shopping mall on Dong Khoi street was full of visitors. Thousands of Vietnamese women flocked to the store after hearing about the biggest sale campaign of the year. 
The images of fans standing up in long queues in front of fashion shops waiting for their turn to buy goods show the great potential of the Vietnamese market.
A local newspaper commented that the presence of high-street fashion brands such as Zara, H&M, Topshop and Mango had created a 'shopping wave' in Vietnam.
A report shows that there are nearly 200 foreign fashion brands in Vietnam, which hold up to 60 percent of the market share. 
A report shows that there are nearly 200 foreign fashion brands in Vietnam, which hold up to 60 percent of the market share. 
Vietnam is among the top five textile & garment exporters in the world, but the Vietnamese market is being controlled by foreign brands. 
Only 20 percent of 6,000 textile & garment companies target the domestic market, but the enterprises only use 20 percent of their capacity for the domestic market, while they focus on making products for export.
Making its debut in 1999 and targeting mid-end clients, by 2007, Foci, a brand of Nguyen Tam Fashion opened 60 shops in large cities. However, its heyday is over. All Foci shops have been shut down and Foci's products are now sold online.
Ninomaxx, a once-famous brand, had a network of 200 shops throughout the country. However, since 2012, it has been undergoing restructuring and has had to close a series of shops. It now has 64 shops, mostly in the south.
A branding expert commented that Zara follows a 'brainy' sale strategy that attracts customers. Every product is displayed on the shelves for 2-3 weeks only and in limited quantity. The manufacturer doesn't make the same products again, and the models will be replaced with new ones.
"The strategy makes people think that they need to buy products as soon as possible, or they won't have the opportunity to own them," he said.
"Clients would rather buy products today and have the right to exchange for other products within 30 days, rather than hesitate," he said.
However, analysts said, though the pressure from foreign brands exists, there is still room for Vietnamese fashion brands, if they understand Vietnamese taste and offer products at reasonable prices.
RELATED NEWS
Secondhand clothes favored by shopaholics
Vietnamese spend big on foreign high-street clothes
Nam Hai