VietNamNet Bridge - Within a short time, capital flow to the stock market unexpectedly surged this year and broke the record of 10 years ago.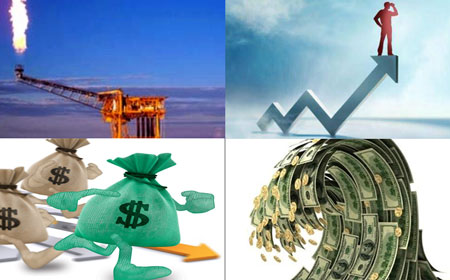 According to SSC, the total net purchase of foreign investors on Hanoi and HCMC bourses in the first six months of the year reached VND9.2 trillion. By the end of the trading session on July 10, the figure had soared to VND10 trillion, nearly hitting the $500 million threshold. 
The net purchase in the first half of the year was far higher than that of the previous years' same period and broke the VND8 trillion record made in the first seven months of 2008.
Foreign investors buy nearly all blue chips in the market, especially ones with large capitalization value which entered the bourse in late 2016 and early 2017.
Within a short time, capital flow to the stock market unexpectedly surged this year and broke the record of 10 years ago.
Not only institutions, but individual investors have also flocked to Vietnam. The number of foreign investors granted trading codes has surged rapidly with 700 codes granted in the second quarter of the year alone, of which 590 were for individuals and 115 for institutions.
Foreign investors have also purchased more than sold ETF fund certificates, a sign showing their high confidence in the market. 
Sources from some securities companies said fund managers and portfolio managers are now busy hunting for shares and raising funds. 
Since the beginning of the year, foreign funds have not had have time to release reports about market prospects, because they are busy looking to purchase shares.
According to Huynh Minh Tuan from VnDirect Securities, the market prospects are very good and foreign capital will keep flowing to Vietnam in the next two quarters, which will help the market explode. He believes that the foreign capital will break the VND16 trillion record in 2010.
He went on to say that foreign investors have been encouraged by institutional reform and policies on supporting economic growth will help reduce the underground fee and improve businesses' competitiveness.
He commented that SBV's decision on lowering prime interest rate has sent a message that the government is trying to help businesses cut production costs. It will also help improve the liquidity of markets, including the real estate and stock markets.
Meanwhile, BVSC Securities believes that investors have been encouraged by the appearance of shares of large corporations on the market, including Sabeco (SAB), Habeco (BHN), ACV, Petrolimex (PLX), Vietjet Air and Novaland (NLV).
The capital has been flowing primarily from East Asia and SE Asia, including Japan, South Korea, Thailand and Singapore.
RELATED NEWS
Big money flowing into VN stock market
'Frontier' status won't affect stock market in short term: analysts
M. Ha