Viet Nam's import value for animal feed and materials for producing animal feed stood at US$1.8 billion in the first half of 2017, a year-on-year increase of 17.3 per cent.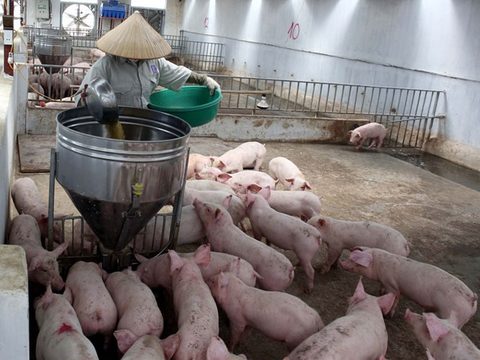 Viet Nam's import of animal feed and materials for producing animal feed surged 17.2 per cent in first half of this year. 
Argentina remained the country's leading source for animal feed and feed materials, the General Department of Customs said. In the reviewed period, Viet Nam imported products worth $828 million from the market, a 21.6 per cent year-on-year surge, accounting for 46.7 per cent of its total imports.
Brazil and China ranked second and third at $68 million, up 5 per cent, and $75 million, down 32 per cent, respectively.
Between January and June, Viet Nam also imported animal feed and materials from other markets such as the US, India, Indonesia, Italy and Austria.
Recently, the Department of Animal Husbandry has submitted to Ministry of Agriculture and Rural Development its plan to temporarily stop building new feed mills. According to the department, the animal feed industry has to promote internal resources, use feed more effectively, control diseases and reduce costs to compete with imported products.
Last year, Viet Nam spent $3.39 billion in animal feed and material imports, according the ministry's statistics. 
VNS