VietNamNet Bridge - Many electronics and engineering companies have become first-class suppliers for foreign-invested enterprises (FIEs) in Vietnam.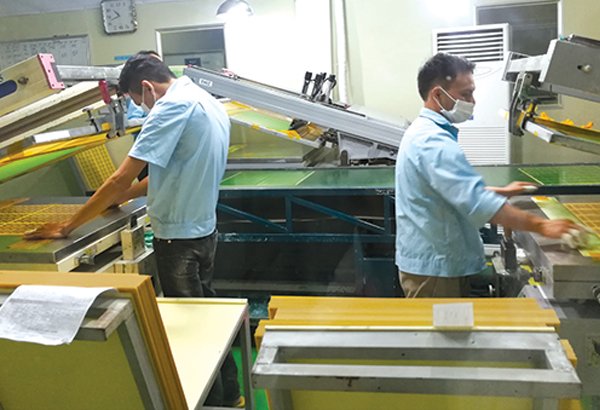 Two years ago, Thanh Long Electronics JSC was still an unfamiliar name among electronics manufacturers. Thanh Long had attended several international electronics exhibitions, but just as an 'observer'.
But today, Thanh Long is the partner of many foreign-invested enterprises from Japan and South Korea and it is the second-class PCB (printed circuit board) supplier for Samsung. 
Many electronics and engineering companies have become first-class suppliers for foreign-invested enterprises in Vietnam.
The electronics giant from South Korea is considering upgrading Thanh Long into its first-class supplier. Cao Minh, the director of the company, said after 10 years of establishment, the company received turnover of $18 million in 2016.

According to Nguyen Van Hao, director of HTMP Vietnam, the special characteristic of his company is that there is no sale division. But it never lacks orders and has been expanding production.

Ten years ago, when it was set up, HTMP Vietnam had only several clients. But now, it is a first-class supplier of precision molding and plastic products for Samsung, Canon and Panasonic with turnover of $10 million in 2016.

Hao said the demand is high, but competition in prices is stiff. In order to obtain orders from FIEs, businesses need to offer competitive prices. They also have to make commitments on quality and follow provisions on delivery. 

"If you cannot satisfy the requirements, you will be weeded out, though you are a loyal partner. There is not any 'marriage forever' with FIEs if you don't improve technique and win their confidence," he said.

Some years ago, FIEs in Vietnam often complained that Vietnam's support industries were underdeveloped, which made it difficult to find suppliers, except those which provided simple products such as plastics or packaging. Some of them even said they even could not find suppliers of screws.

However, Do Thuy Huong from the Vietnam Electronics Association, chair of Viettronics Industry JSC, said FIEs cannot find Vietnamese suppliers of screws because the two sides cannot reach agreements in prices and specification. She also noted that there are poor linkages between Vietnamese and FIEs.

However, the link between Vietnamese and FIEs has improved in recent years. Some Japanese and Korean enterprises have organized periodic exhibitions to find Vietnamese enterprises which can provide components.

Samsung has set up a hot line with the Vietnam Electronics Association through which the association introduces enterprises to the Korean manufacturer.

The localization ratio of Samsung's products in Vietnam has increased considerably in recent years. In 2014, the ratio was 35 percent, but is now 57 percent.
RELATED NEWS
Samsung contributes 22.7% to Vietnam's exports
Samsung affirms $2.5 billion expansion in Bac Ninh
Kim Chi