Investment activity in popular tourist destinations continues to strengthen amid the robust demand from domestic and foreign buyers. Dang Phuong Hang, managing director of CBRE Vietnam shares her view on the phenomenon.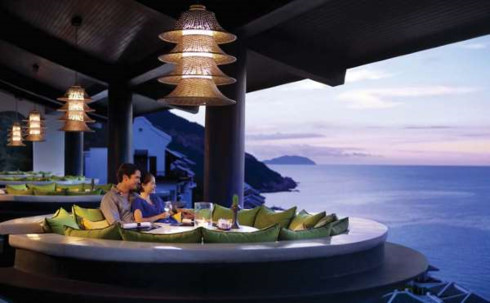 Domestic and global investors in the first half of 2017 were enthusiastic about the local hospitality sector.
Some groups looked to purchase development sites and properties outright en bloc, while others were more focused on forming joint ventures with foreign investors.
There continues to be large volumes of overseas capital looking for a home. Asian groups have been especially active in hotel investment in large cities and resort destinations.
South Korean buyers are seeking three- and four-star hotels in Ho Chi Minh City, while destinations such as Danang and Hoi An have also seen solid demand for hospitality assets.
Asian developers and companies have been very active in the market in recent quarters, as the high yields on offer in Vietnam remain quite attractive. The other main driver of investment demand at present is Vietnamese conglomerates.
Rising demand
The resort and second home markets in Vietnam are beginning to catch up with the rising demand from both domestic and foreign tourists.
According to statistics from the Vietnam National Administration of Tourism, on average, the number of domestic and international travellers in Vietnam increased by 16.6 per cent and 11 per cent per annum from 2012 to 2016, respectively.
In 2016, the number of international arrivals to Vietnam reached over 10 million, up 26 per cent on-year.
In the first four months of 2017, the number of international arrivals to Vietnam was recorded at 4.3 million, up 30 per cent from the corresponding period in 2016.
Vietnam continues to see an influx of international hotel management corporations setting up shop in the country. A strong increase in the number of tourists also boosts the occupancy and average daily rate of hotels and resorts in popular areas.
In addition, recent developments in the second home market – which includes villas and condotels – have begun to gain traction.
The first products targeting the second home market were introduced in 2007 in Danang and Nha Trang.
This segment, however, is becoming more active with increasingly larger projects that provide more diversified products to consumers – driven, in part, by the recovering real estate market.
The supply has increased remarkably, with more than 9,100 condotels and villas launched in 2016 in Danang, Nha Trang, and Phu Quoc Island, up 48 per cent year-on-year. In these three destinations alone, nearly 10,300 units were sold last year.
Emerging trend
With increased lodging comes the need for management companies, and international hotel management corporations have been capitalising on opportunities in the hospitality sector.
Last year saw sustained demand from domestic and foreign investors and a steady flow of joint venture and development deals in and around major cities.
Domestic investors were on the lookout for opportunities across a range of sectors. Most groups are well-funded, yet some are still interested in forming joint ventures to pursue residential projects.
Japanese and South Korean developers are leading the charge, while Chinese investors are returning to Vietnam. Hong Kong investors are becoming more active as well, with one group creating a joint venture with a local partner last year.
Recent quarters have seen a noticeable uptick in enquiries from North American and European groups. Interest is particularly focused on the office and hospitality sectors.
Interest among foreign and domestic developers in land remains strong in this year's second quarter, with large firms like Lotte, AEON, and CapitaLand completing major land purchases in Hanoi and Ho Chi Minh City.
Major transactions also transpired on Phu Quoc, with Sulyna Hospitality Hotel Restaurant Travel Service Co. buying a 70 per cent position – equal to $15 million – in the Long Beach Resort Phu Quoc.
Stretching along a pristine beach, Long Beach Resort has 118 rooms set to open during its first phase. It possesses a unique architectural design that resembles a traditional Vietnamese village, offering a new standard in exclusive and bespoke indulgence.
Many hotels and resorts were developed a long time ago in famous tourist destinations across the country. However, the market has become more active recently, with large-scale projects developed by heavy-hitting players.
In the north, there has been huge investment flows into famous locations such as Halong, Vinh Phuc, and Sapa. Some recent large-scale projects include Vinpearl Halong Bay Resort or FLC Luxury Sam Son.
In central and southern Vietnam, the supply of lodging has increased significantly in recent years.
For instance, in Nha Trang the supply of rooms in three-star hotels and above increased by around 2,400 units each year in 2015 and 2016 – translating to a compounded annual growth rate of 26 per cent.
Key development drivers
There are many factors that have contributed to the strong development of the resort and second home sectors of the property market.
Tourism has been increasing in recent years, improving local incomes and prompting the government and local authorities to continue activities that appeal to tourists.
According to the General Statistics Office of Vietnam, in 2016, the GDP per capita of Vietnam reached $2,215 per person, up by 5 per cent compared to 2015 and 8 per cent compared to 2014. This increase in disposable income has significantly boosted domestic tourism.
Strong infrastructure investment has also played a vital role in tourism development.
According to the Asian Development Bank, Vietnam ranked first among all Southeast Asian countries (as a percentage of GDP) in infrastructure investment – averaging 5.7 per cent of GDP in recent years.
In addition to increased tourism and infrastructure development, firms have begun to focus on creating unique, mixed-use, and remarkable products. Recent resort developments are usually integrated with many amenities, such as entertainment and commercial areas, to provide customers with a full-package experience.
Developers have also placed a higher emphasis on brand equity, relying on and co-operating with trustworthy international hoteliers with strong brands.
The participation of international hoteliers, such as Accor, IHG, Sol Melia, Starwood, and Marriott, has not only attracted tourists and buyers, it has also improved the quality of service.
The hospitality market has been expanding to new destinations – such as Quy Nhon, Halong, Sam Son, and Sapa – with investments by reputable and experienced developers.
Current profit-sharing programmes offered by developers have also factored into the considerations of buyers.
Market outlook
The demand from both domestic and international tourists is expected to stay strong. Capital is continuing to flow into popular destinations such as Danang, Nha Trang, Phu Quoc, Sapa, and Halong.
Warburg Pincus' 2016 investment of $300 million is an example of the large-scale commitments international investors are willing to make.
The market is expected to witness further development in the future, with the rising supply of integrated complexes making the market more competitive. Therefore, developers should be deliberate before they invest; carefully researching and analysing local master plans and market factors to ensure their product offerings will be well absorbed.
In addition, maintaining service quality should be a top priority. This is a factor that is rarely seen in hospitality developments in Vietnam.
VIR