VietNamNet Bridge - While a large amount of coal was exported in the first months of the year, most coal used in the country was imported.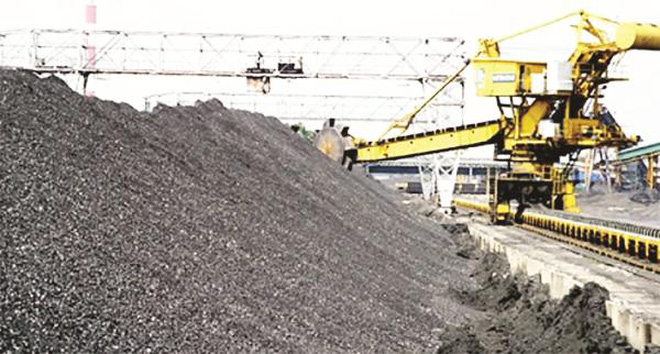 Coal exports have had a sharp export growth rate. GDC said that coal exports from the beginning of the year to May 15 reached 709,624 tons, worth $106.73 million, which represented an increase of 375 percent in quantity and 660 percent in value in comparison with the same period last year.
Japan has replaced China to become Vietnam's biggest coal consumer. In April 2017, Vietnam exported 256,367 tons, worth $35.4 million, a sharp increase of 2,390 percent in quantity and 2,488 percent in value.
Meanwhile, coal imports decreased during the same time, but the import value increased considerably. By May 15, Vietnam had imported 5.213 million worth $547.9 million, a decrease of 2.95 percent in quantity and increase of 68 percent in import turnover. 
While a large amount of coal was exported in the first months of the year, most coal used in the country was imported. 
According to Le Quoc Phuong, deputy director of the Industry and Trade Information Center, coal exports have soared because of the government's policy on allowing  coal exports to take full advantage of the coal price hike. 

It was difficult for Vietnam to export coal in 2016 because of the mineral price decreases. China, the biggest importer, unexpectedly stopped importing coal.

The government then stepped up coal exports this year to push up growth of the industry sector and boost exports. The 54.4 percent export price in the first five months of the year was why Vietnam strengthened coal exports.

Vinacomin, the biggest coal miner and exporter, has been criticized for insisting on exporting coal while Vietnam needs coal to run thermal power plants. 

China exploits nearly 50 percent of the world's total output, but also imports 10 percent of the world's total output.

According to Truong Duy Nghia, president of Vietnam Association of Thermal Science, said Vietnam both exports and imports coal because this optimizes benefits.

He went on to say that the coal imports are those which the country cannot produce. They can be used effectively for domestic thermopower plants.

However, Nghia said coal import/exports remain a tricky problem for Vietnam, which Vietnam do not have deep water seaports which can receive large ships. It is ineffective to carry coal with 30,000 ton-ships.

In related news, at least 9 million tons of coal are in stock because domestic demand is low, while the coal price in Vietnam is higher than in other countries.
RELATED NEWS
Vietnam to license three more coal-fired power plants in June
Vietnam should move away from coal power
Kim Chi