Viet Bamboo Airlines Co Ltd (Bamboo Airways) has yet to produce a financial confirmation statement as required by the current civil aviation rules, but the Civil Aviation Authority of Vietnam (CAAV) has proposed the Ministry of Transport ask the Prime Minister for issuing a business license for it.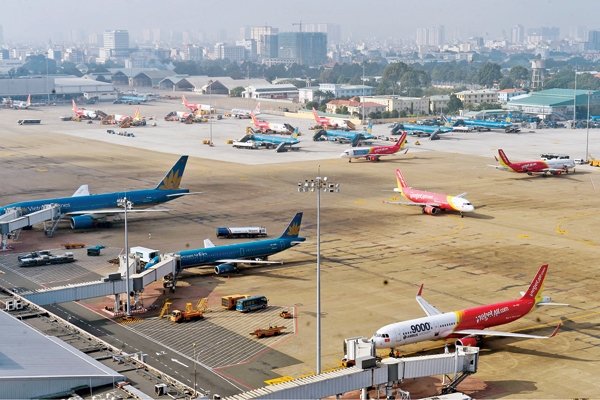 Six airlines have been licenced in Vietnam.
In a document sent to CAAV on June 12, Bamboo Airways, a unit of property developer FLC Group, has promised to submit a confirmation statement on its chartered capital once the scheme for the establishment of Bamboo Airways is appraised by authorities.
CAAV said the company's documents for a business license basically meet business conditions in the aviation sector under Decree 92/2016, although it has shown no financial confirmation statement as needed.
Under the prevailing regulations, civil aviation investors must submit a capital confirmation statement issued by a bank. 
Otherwise, they must send a relevant document from a price appraisal agency approved by the Finance Ministry to confirm the balance of an escrow account is equivalent to their chartered capital.
In case of Bamboo Airways, its total chartered capital must be at least VND700 billion (US$30.8 million). 
In fact, FLC Group set up the company with the same chartered capital last month, which is required for the carrier to be licensed with a fleet of 10 planes to operate domestic and international flights.
CAAV's deputy head Vo Huy Cuong said projects in the air transport sector must be approved in principle by the Prime Minister, according to Article 31 of the 2014 Investment Law. 
Therefore, if capital is paid in sufficiently, or the balance of an escrow account meets the minimum capital requirement, a long time of consideration will make life difficult for investors.
Thus, CAAV has proposed that the Transport Ministry petition the Prime Minister to approve the appraisal procedures for issuing a business license for Bamboo Airways.
The Government declined approving an application for establishment of Vietstar Airlines last year, as its investor had yet to meet the chartered capital requirement. 
Its paid-in capital at the time was over VND70 billion short of the required VND700 billion.
A civil aviation firm must have chartered capital of at least VND700 billion to establish an airline with 10 planes. However, at the time of application, Vietstar had only VND625.7 billion.
SGT