The Australian Anti-Dumping Commission (ADC) has opened an anti-dumping investigation on wire rod in coil imports from Indonesia, the Republic of Korea (RoK) and Viet Nam.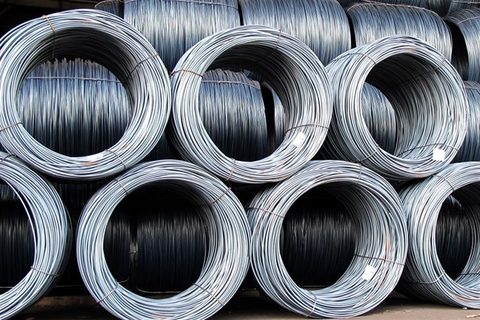 The ADC's estimated wire rod and coil import dumping margins are 20.9 per cent for Viet Nam. 
According to the Viet Nam Competition Authority under the Ministry of Industry and Trade, Viet Nam's products targeted by the investigation bear the HS codes of 7213.91.00.44, 7227.90.90.02, and 7227.90.90.42. Those products are currently not subject to tax when exported to Australia.
The probe was triggered by a complaint filed by Australian steel producer OneSteels Company that took effect on May 31. The period subject to the anti-dumping investigation was from April 1, 2016 to March 31, 2017, while the period under damage inquiry was from January 2013 to the present.
The dumping margins calculated by the plaintiff are 30.6 per cent for Viet Nam, 30.6 per cent for Indonesia, and 43.3 per cent for the RoK.
However, the ADC's estimated dumping margins are 20.9 per cent for Viet Nam, 29.8 per cent for Indonesia and 20.9 per cent for the RoK.
The applicant claimed that due to a market situation with regard to taxes on the two main inputs, the domestic selling price for Viet Nam is not appropriate for use in determining the normal value.
The Viet Nam Competition Authority said ADC could adopt temporary anti-dumping measures but not earlier than 60 days, since the launch of the investigation.
ADC is due to issue Essential Facts on September 25, 2017, and the involved parties will have 20 days to give opinions on this document.
In 2014, ADC carried out anti-dumping investigation for this product imported from Indonesia, China's Taiwan and Turkey, following an application lodged also by OneSteel Company.
OneSteel alleged that the imported wire rods were sold at prices lower than their normal value, and the dumping has caused material injury to the Australian industry.
After terminating the investigation in 2015, ADC announced that it had imposed anti-dumping duty against imports of wire rod in coil from Indonesia and Taiwan. However, in 2016, ADC removed the anti-dumping duty imposed on Indonesia's products, as the association found there had been no dumping of goods.
In April 2016, ADC launched an anti-dumping investigation of wire rod in coil imported from China and soon after, it announced levying anti-dumping duty against China's products. 
VNS