VietNamNet Bridge – Nguyen Hoang Minh, deputy director of the State Bank of Viet Nam Branch in Ho Chi Minh City, talks to Hai Quan (Customs) newspaper about switching from a cash payment society to a non-cash payment society.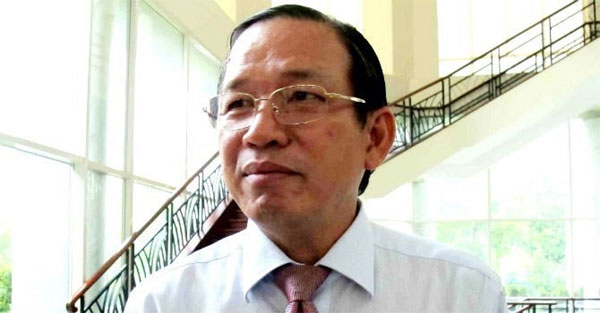 Nguyen Hoang Minh. — Photo Bizlive
What do you think about online payment platforms in Viet Nam?
In 2012, the Government issued Decree 101/2012/NĐ-CP on online payment. By 2016, the decree was revised in line with the rapid development of online payment platforms and it came into force on July 1st, 2016.
The biggest impact of Decree 101 is its legal elements. The document created a legal corridor for the fast development of non-cash payments in the country's economic system. That legal system has provided favourable conditions for all economic entities, including enterprises, credit organisations and the people, to use online payment platforms.
The State Bank of Viet Nam plays the role as the management and operator of the national payment system, the inter-bank electronic system.
Economically speaking, the impact of Decree 101 is manifested in three aspects.
First, the document gave birth to a modern and advanced payment system. That system has allowed the connection of electronic payment in the whole banking and credit system.
Second, the decree provided conditions for the application of no-cash payment in the economy.
Finally, the decree provided a platform to improve capital efficiency in the national economy. Quick payment settlement and fast money transfers have sped up money rotation and made its usage more efficient.
In HCM City, more than 10 million credit cards have been issued. That means one credit card per person in the city.
More than 4,200 ATM have been installed by 15 banks in the city. More importantly every ATM is inter-connected. In addition, some 34.500 Points of Sales (POS) are in operation throughout the city.
Generally speaking the number of clients using online payments has increased by 22 per cent a year.
What are the advantages of non-cash payment?
The biggest advantage of non-cash payments are the economic benefits, including time saving, no transportation fees, safer transaction and more. According to statistics from the State Bank of Viet Nam, prior to 2010, cash settlement accounted for between 20-21 per cent of all financial transactions. Now it has dropped to 11-12 per cent.
In the past, most people used bank cards to withdraw money from ATMs. But nowadays, they use the cards for various purposes, including paying electricity, water, telephone bills and more.
Many people still prefer to use cash. Why is this?
There are various reasons. First of all, if the people don't want to pay in cash, they must have bank accounts and of course, they must have money in their accounts. However, in Viet Nam, up to 70 per cent of the population lives in rural areas and many don't have bank accounts. Even the remaining 30 per cent of the population, not all of them have bank accounts. Adding to that, non-cash payment in our country at present is mainly only accepted in urban areas. So, in my opinion, it will take time for people to change their habits and switch to bank cards instead of cash.
What should we do to encourage more people to use credit and debit cards instead of cash?
It is undeniable that the use of credit cards is based on IT technology and heavily depends on the country's IT development.
With good core banking development, it is time for us to switch to non-cash payments in our daily transactions. It is quick, convenient, safe and confidential.
However, to achieve this objective, in my opinion, we need synchronous measures, particularly the three following solutions to convince people to switch to use credit cards instead of cash.
First, we need to complete our legal system and synchronise our legal corridor including the surveillance system to ensure safety, security and stability in the operation.
Second, we should complete and develop different payment systems to make sure that they run smoothly and soundly.
Finally, offering customers diverse products and more value added services is important.
VNS