Franchising has become a popular business model around the world. Due to global integration, it has now reached Vietnam. But franchising is still a novel idea to most Vietnamese businessmen, particularly developing a franchise strong enough to compete globally.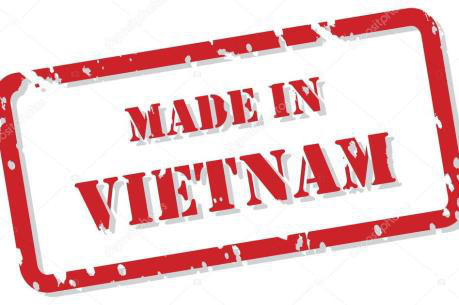 Some 200 brands have been franchised in Vietnam over the past decade. Vietnam is forecast to grow rapidly in the franchising field. Following the world economic crisis that broke in 2009, many businesses in North America, Europe, and Australia have sought out new markets in places like Vietnam. Leading global brands in fast food, hotels, restaurants, cosmetics, and clothing have penetrated Vietnam, a market of more than 90 million people, through franchising.
Although franchising is a well-established business model, the franchising sector is still fledgling in Vietnam, according to economist Ngo Hiep.         
Mr Hiep said "The "Made in Vietnam" brand perhaps is a start in the struggle to gain market share. The struggle in a number of areas will become fiercer and fiercer. Many domestic companies see the opportunity here and are determined to increase their competitiveness through mergers and acquisitions."
Some Vietnamese businesses have already used franchising to expand their presence abroad. For instance, in the beverage sector, Highlands Coffee of the Trung Nguyen Group has built an impressive network of 1,200 franchise shops at home and abroad.
The Vietnam Joint Stock Commercial Bank for Industry and Trade, the Vietnamese conglomerate VinGroup, the Truong Hai Automobile Company, and the dairy giant Vinamilk were among Vietnamese businesses honored with a Vietnamese Excellent Brand Award in 2016. These companies have found a way to compete with foreign rivals.
Nguyen Phi Van, a franchising expert, said that in the next three years more international brands are expected to enter Vietnam. This will give domestic companies more opportunities to learn franchising technology and franchising personnel strategies, and develop a workable legal framework for franchising.
Nguyen Khac Trinh, with the Phuong Linh Fans and Blowers Company, one of the top 160 Vietnamese brands, said "In the current international integration, having a strong brand is important.
To have a strong brand, you need innovative thinking and technology. We have learned that the quicker we can acquire technologies of the Fourth Industrial Revolution, the more opportunities we'll have. One of our top priorities is to acquire state-of-the-art machines and equipment to improve product quality, cut production costs, and meet the requirements of customers and partners."
VOV5