Some Japanese banks already operating in Vietnam have revealed their plans to expand investments, while others hope to make inroads into the market, according to Dau Tu (Investment) newspaper.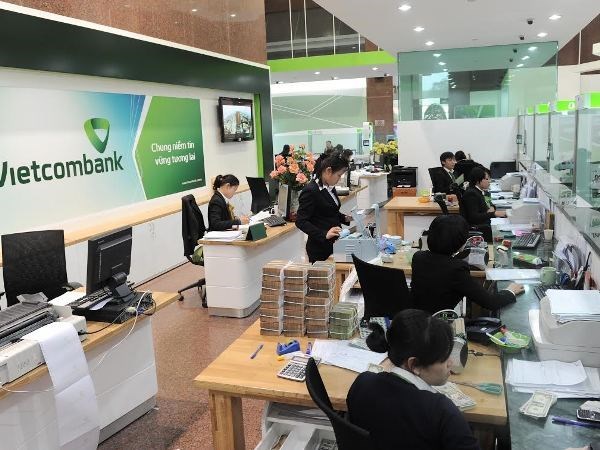 Mizuho was one of the first Japanese banks to invest in Vietnam in 2012. Its initial investment capital of 570 million USD has doubled. 
At a recent working session with the Joint Stock Commercial Bank for Foreign Trade of Vietnam (Vietcombank), President and CEO of Mizuho Financial Group Yasuhiro Sato said Vietcombank is one of its most successful investments.
He hoped the two sides will expand cooperation to other fields such as stocks and finance after five years of fruitful banking collaboration, aiming to develop Vietcombank into a strong financial group.
Another Japanese financial group, Sumitomo Mitsui, has invested 225 million USD in the Vietnam Export Import Commercial Joint Stock Bank (Eximbank). It has owned 15 percent of Eximbank since 2007.
While meeting with Deputy Prime Minister Vuong Dinh Hue recently, President and CEO of the Sumitomo Mitsui Banking Corporation Ryuji Nishisaki said the group is interested in Vietnamese credit organisations.
Apart from restructuring Eximbank, Sumitomo Mitsui is ready to help its subsidiary companies join the derivative and bond stock markets in Vietnam, he noted.
Besides seasoned investors such as Sumitomo Mitsui, Mizuho, Bank of Tokyo, and Mitsubishi UFJ, many other banks from Japan are seeking Vietnamese partners.
Most recently, the Bank for Investment and Development of Vietnam (BIDV) sold 49 percent of shares in its Financial Leasing Company to Japanese Sumitomo Mitsui Trust Bank (SMTB)
It can be said that Japan is the biggest shareholder of the banking system in Vietnam. With the current wave of investments from Japan, capital contribution deals will expand to other fields, experts said.
Vietnamese banks are also keen to diversify cooperation channels with Japanese partners.
Last week, the Vietnam Bank for Agriculture and Rural Development (Agribank) signed a cooperation agreement with Yanmar – a leading Japanese group in farming machines.
Contracts worth 20 billion USD were signed between the two countries' businesses and localities during Prime Minister Nguyen Xuan Phuc's ongoing visit to Japan.
This record figure is expected to create a new wave of investments from Japanese firms into Vietnam in the coming years.
In fact, domestic banks have eyed Japanese customers for five years, as the country's investment in Vietnam has increased. 
In February 2017, BIDV signed a cooperation agreement with Fukuoka – the 16th largest bank in Japan to serve Japanese customers.
VietinBank and Vietcombank also struck deals with dozens of Japanese banks. 
Vietcombank, in particular, inked cooperation agreements with nearly 60 banks from Japan.
VNA