The Vietnam Trade Promotion Agency held a workshop in the capital on May 25 on trade promotion to the Middle East and Africa, which followed a conference on South American trade promotion on May 24.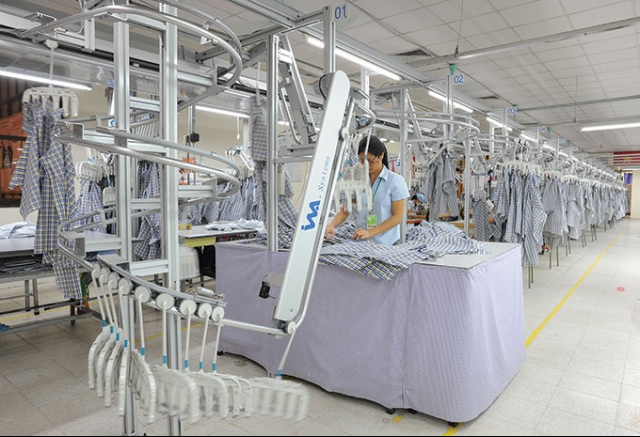 Khai Hoan, deputy director of the Africa, Western and South Asia Markets Department under the Ministry of Industry and Trade, told May 25's attendees that these populous regions have a high demand for imports of many key Vietnamese export products, including garments, footwear, fisheries, food and consumer products.
To date, Vietnam has established diplomatic relations with more than 70 countries in the region, opening opportunities to boost exports to these markets.
However, the ministry urged firms to study market information carefully to seek out trustworthy partners.
In addition, payments are a difficult matter, as many firms are not used to using the letter of credits. If using document against payment method, Vietnamese firms should require deposits of at least 30 per cent.
For South American markets, deputy director of the Trade Promotion Agency Ta Hoang Linh said on May 24 that a region with more than US$6 trillion GDP and a population of more than 600 million must hold significant opportunities for Vietnamese firms.
In recent years, Vietnam's exports to the region have experienced an annual average growth of 30-40 per cent, Linh said.
However, Vietnamese enterprises still face several challenges in exporting to the region, such as geographical distance, high transportation costs and cultural and institutional differences.
Former Vietnamese Trade Counselor to Chile Tran Dinh Van agreed. He mentioned inadequate market information and difficulties in language as two obstacles facing Vietnamese exporters.   
As for the Chilean market, Vietnam's goods also face fierce competition from their peers from South America and Asia, he noted.
Le Thi Van Anh, director of Thanh Dat Joint Stock Co, which exports farm produce in the northern province of Hung Yen, said her enterprise stopped searching for export opportunities to the region after it failed to receive payment for a cashew nut shipment in 2014 from a South American partner.
Her company couldn't even retrieve its products, Van Anh told the Industry and Trade (Công Thương) newspaper.  
To facilitate Vietnamese exports to the region, Van called on closer co-operation between relevant State agencies and enterprises, especially in trade promotion.
He also suggested domestic firms improve their understanding about South American trade information, customs procedures and payment methods. 
VNS