VietNamNet Bridge – The Government will focus on technology-based agriculture to resolve problems like the lack of value-added products for export, the low competitiveness of Vietnamese farm produce in world markets and inconsistency in quality.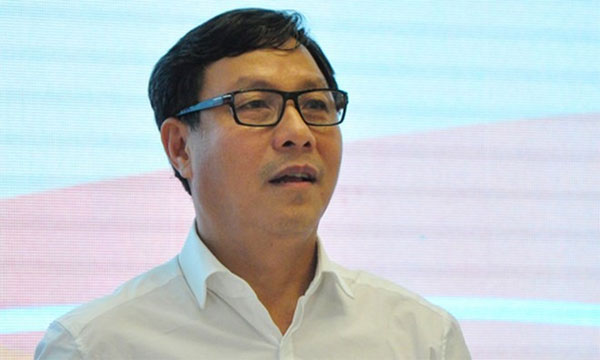 Dang Huy Dong
Deputy Minister of Planning and Investment Dang Huy Dong speaks to Vietnam News Agency about all these issues.
Applying science and technology to achieve large-scale production is common in many countries in the region and world. Viet Nam also wants to do that. What do you think about it?
Development of high-tech agriculture is the right policy and should be done soon. This dovetails with current global trends and will also help Viet Nam's agriculture sector resolve its problems like lack of value-added products for export, low global competitiveness of produce and inconsistency in quality.
Recently I had the opportunity to visit many high-tech agricultural enterprises and co-operatives in Da Lat in Lam Dong Province. I saw flower and vegetable farms that are equipped with modern equipment and have automatic operation like in Europe. This modern production model has also developed strongly in many cities and provinces in the north and south.
However, what direction high-tech agriculture should take needs to be discussed carefully to ensure sustainable development of local agriculture. This is a big responsibility for government management offices and local authorities.
The issues requiring attention include how to created partnerships between links in the high-tech agricultural production chain, who should be given licences to develop large-scale production and the stipulations for enterprises to enjoy the Government's support policies.
You mentioned building partnerships between links in the high-tech agriculture chain. To be specific, did you refer to partnerships between enterprises and farmers?
That is right. In this relationship, farmers are satellite producers and their representative is the co-operative. The co-operative is a legal person and a partner of enterprises. Building a healthy partnership between enterprises and farmers will accelerate high-tech agriculture.
Many countries in the world have developed agriculture based on this principle. They have focused on building partnerships between enterprises and farmers, creating a consensus to pool land for large-scale production, have same cultivation models and apply scientific and technological advances for agricultural production. This co-operation will increase productivity and ensure quality, improving value addition.
I fully support this development method and co-operation between enterprises and farmers is very important.
The Government plans to give more land to individuals and organisations to develop agriculture and pool lands for large-scale production. However, there are many hurdles to implementing this plan. What is your opinion about this?
The Government's policies will benefit agricultural development, especially the widespread application of technology in agriculture. The Government will create favourable conditions with respect to land and preferential credit for eligible enterprises and encourage them to invest in technology.
However, if land is accumulated by private enterprises or a group of people, many farmers could lose their lands, leading to instability in society and affect the sustainable development of the agriculture.
In many developed countries, they do not accumulate land by changing ownership; instead, they pool lands land for large-scale production to enable application of technology in agriculture.
It should be noted that in many cases private enterprises will not use land for agriculture and will use it for other purposes. So, the Government must carefully consider land policies to harmonise the interests of parties taking part in high-tech agricultural production.
What does the Ministry of Planning and Investment do to promote high-tech agriculture?
To implement the Government's policy on developing high-tech agriculture, the ministry will collaborate with the Ministries of Finance and Science and Technology to efficiently implement programmes and projects under a plan for the development of high-tech agriculture by 2020 under the Government's Decision 176/QĐ-TTg.
Besides, the ministry will develop co-operatives under the new model to support large-scale agricultural production and also enterprise development, especially by applying technology in agriculture production.
The ministry has linked up with localities to apply high technology in agriculture. The localities know about the need to using high technology in agriculture to increase value addition.
Many provinces and cities such as Binh Thuan, Can Tho and HCM City have co-operated with the ministry to study their unique farm produce and develop investment promotion programmes to seek funding for those items. The provinces and cities have preferential policies to attract agricultural enterprises with capability and technology.
High-tech agriculture is expected to develop strongly in future. 
VNS