Bien Hoa Sugar JSC and Thanh Thanh Cong Tay Ninh Sugar JSC, two subsidiaries of the Thanh Thanh Cong Group (TTC Group), will take over the sugar business from Hoang Anh Gia Lai Agriculture International (HAGL Agrico) for VND1.33 trillion (US$59.1 million).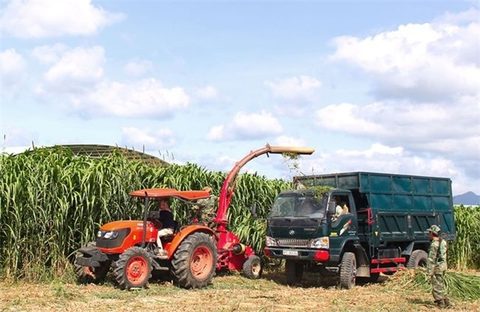 Bien Hoa Sugar JSC will acquire a 60 per cent stake of Hoang Anh Gia Lai Sugar Co Ltd, worth VND798 billion, and Thanh Thanh Cong Tay Ninh Sugar JSC will obtain the remaining stake in the sugar business, worth VND532 billion.
The transactions will be carried out between May and December 2017 and HAGL Agrico had already handed over key positions, as well as operational and management systems in its sugar business to TTC Group.
HAGL Sugar Co Ltd is a member of HAGL Agrico – a subsidiary of Hoang Anh Gia Lai Group. The sugar business owns 100 per cent of capital in Hoang Anh Attapeu Sugar Co Ltd in Laos.
After the deal was announced, the two sugar companies said in their management board resolutions on Friday that they will issue non-convertible bonds, which can be guaranteed by the assets of the two firms and a "third-party company".
The two companies will carry out their bond issuance in the second quarter of 2017. The bonds will have a par value of VND10 million, and a maximum maturity of six years. The annual yield rates were not disclosed.
Interest payments for the bonds will be made 12 months after the issuance date for the first year and every six months for the following years.
In order to pay back the loans to bondholders, the two firms will buy back some bond notes with the same par value every 12 months, starting from the second year after the issuance date.
The value of the bonds is VND638.4 billion for Bien Hoa Sugar JSC and VND425.6 billion for Thanh Thanh Cong Tay Ninh Sugar JSC.
Both Bien Hoa Sugar JSC and Thanh Thanh Cong Tay Ninh Sugar JSC are the two leading sugar producers of the TTC Group.
The two companies have planned to merge with each other in order to become the biggest sugar company in Viet Nam in terms of output, which is expected to occupy 30 per cent of the market share. 
VNS