VietNamNet Bridge - While gaining success in other markets, many foreign coffee brands have had to leave the Vietnamese market.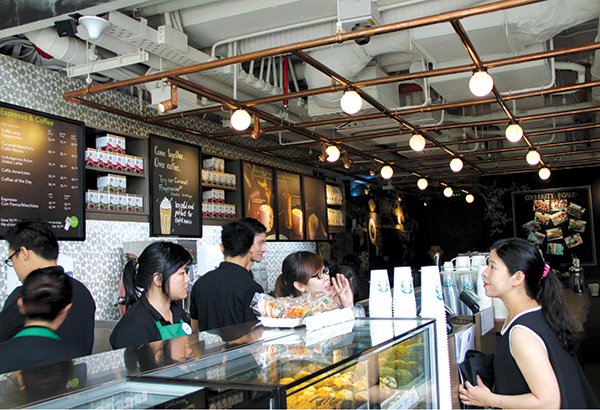 Gloria Jean's, a well known coffee brand in Australia, has closed its last café in Vietnam, located at Grand View in the Phu My Hung Urban Area, officially terminating the business in HCMC which lasted 10 years. 
Only six shops were opened within six years. Analysts began talking about the coffee chain's unsatisfactory business performance when it had to shut down a café on Dong Khoi street because of the high rent. The number of Gloria Jean's cafes was cut by half by 2015.
Prior to that, NYDC (New York Dessert Café), also said goodbye to Vietnamese customers on Facebook. 
While gaining success in other markets, many foreign coffee brands have had to leave the Vietnamese market.
Singaporean SUTL in 2000 brought NYDC to Vietnam with the plan to open 20 shops within five years. However, after seven years of struggling to survive, NYDC had to close its last shop in HCMC in mid-2016.

A branding expert commented that all foreign coffee brands have to face two major problems in Vietnam – high rent and the special taste of Vietnamese. 

Nguyen Phi Van, the first person who brought Gloria Jean's to Vietnam, admitted that one won't be able to succeed applying the world's models to Vietnam.

Some observers noted that in other countries, some coffee brands target the masses, while in Vietnam, they aim for high income earners. 

Positioning themselves as high-end brands, the developers have to set up shops in central business districts, with high rents.

The other problem for foreign coffee chains in Vietnam is the 'localization' of products. Some drinks are made with foreign formulas, but with Vietnamese materials, so they don't have the original flavor and cannot attract foreign customers. 

Meanwhile, Vietnamese don't like the foreign flavor and they prefer drinks at 100 percent Vietnamese owned cafes.

The high drink prices are also why many Vietnamese customers turn their back to foreign brands. 

Vietnamese coffee chains such as Passio Coffee, The Coffee House, Phuc Long, Highlands Coffee, Urban Station and Trung Nguyen offer coffee at more competitive prices. 

Many Vietnamese went to NYDC and Gloria Jean's Coffees because they wanted to try the taste of foreign coffee. But they did not return because the prices were two or three times higher than those offered by Vietnamese cafes. 

While many foreign brands left Vietnam, others have arrived. PJ's Coffee, for example, opened in Vietnam several months ago. It now has two shops. 
RELATED NEWS
Foreign coffee chains close, lack understanding of Vietnam's culture
Coffee chains crushed in retail premise war
Luong Bang