VietNamNet Bridge - Though officetels and condotels are selling in the market, they still do not have positions in legal documents.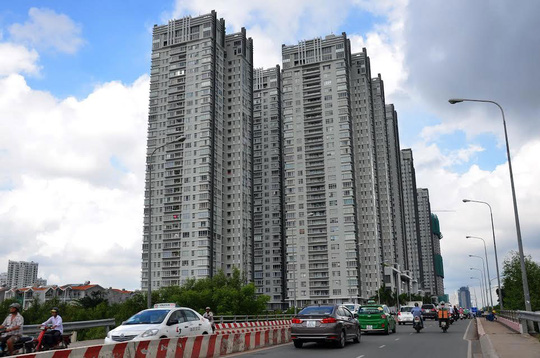 Condotels (condominimum + hotel) and officetels (office + hotel) have been increasing in number in recent years.
Officetels is a working office incorporated with a residence. Each office is designed to be self-contained, ensuring both office and residential functions (eating, sleeping and resting). They can be owned by private owners. 
When developing real estate projects in large cities, investors usually reserve area for officetels. 
Though officetels and condotels are selling in the market, they still do not have positions in legal documents.
In HCMC alone, since 2008, when the first project with officetels – The Manor in Binh Thanh district - was implemented, tens of thousands of officetels have been sold. However, ownership of them has not been recognized.

Condotels exist in many of the resorts in Da Nang, Phu Quoc and Nha Trang. The projects with condotels are in high demand with investors in CocoBay (Da Nang), Aloha (Phan Thiet) and Panorama (Nha Trang). However, the buyers cannot obtain ownership certificate because condotels are not mentioned in legal documents.

Nguyen Van Duc, deputy general director of Dat Lanh Real Estate, compared officetels with the child who still cannot get a certificate of birth though he was born years ago. 

Since officetels have not been legally tecognized, a lot of problems have arisen. 

Clients are interested in officetels because it can serve both as office and residence. However, there is a conflict between residents in normal apartments and officetel owners because the people pay fees at different levels.

A senior official of the HCMC Construction Department said that the city is witnessing an 'officetel boom'. 

Pham Ngoc Lien from the HCMC Department of Natural Resources and the Environment confirmed that no officetel owner has been granted ownership certificate in the city, saying that the department is still awaiting guidance from the ministry.

Meanwhile, a source from the Ministry of Construction's House & Real Estate Market Management Agency said the agency has sent a document to large cities, asking to consider the legitimacy of officetels and condotels. 

The document said though they are not mentioned in current laws, the type of real estate is in demand. In other countries, they exist in buildings with apartments, supermarkets and offices.  

The chair of a real estate firm in HCMC commented that the early recognition of the new types of real estate would make it easier for state agencies to manage. The agencies, for example, can control the business registration and tax payments when businesses lease officetels.
RELATED NEWS
VN property market stable in April
High demanding foreigners pay attention to real estate projects in Vietnam
Mai Chi