Foreign investors have made their ambitions clear for building green energy waste-to-power projects in Vietnam.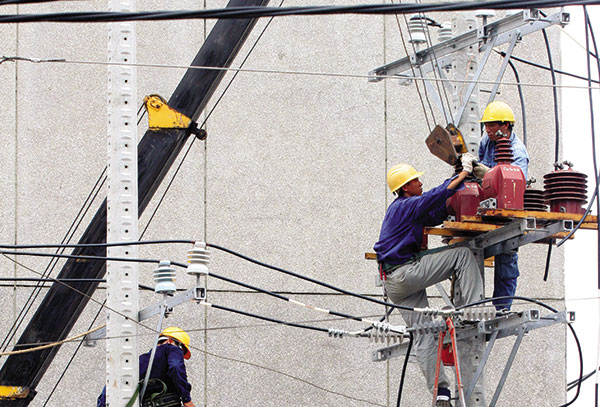 Waste-to-power will draw on the three million tonnes of waste produced annually.
Sydney-based Trisun Energy announced plans last week to build up to 20 green energy waste treatment plants across Vietnam. 
These energy power generators could replace the need for coal-fired power plants in the future.
"We plan to build the second plant in Hanoi and then spread to other locations throughout the country," said a statement on the company's website.
Trisun is currently completing a comprehensive study of a waste-to-power plant in Ho Chi Minh City. 
The company expects to spend around $520 million equipping the facility with plasma torches that reach temperatures of 3,000-7,000 degrees Celsius. 
The torches will be used to incinerate up to 2,000 tonnes of waste per day.
According to the company statement, Trisun expects that each of the plants will employ more than 200 staff and become a major employer in the regions where its plants are built over the next five-to-10 years.
Trisun also plans to set aside a fund for ongoing sustainability, and research and development in environment-related industries and sciences.
Trisun has set its ambition on becoming the main supplier of clean electricity in Vietnam in the years to come. 
The company aims to put a stop to the trend of burning fossil fuels, which produces toxic emissions and other environmental pollutants. 
Trisun believes this change in practice will ultimately improve air quality and eliminate the need for landfills that leach chemicals into water.
The Japanese company Toyobo Co., Ltd. last year planned to invest in a waste-to-power plant in Ho Chi Minh City. 
Toyobo proposed treating waste in the city by using microbial fermentation, and then converting the resulting products into organic materials used to generate energy.
Another Japanese investor, Hitachi Zosen Corporation, has also shown interest in building a waste-to-power generation plant in Ho Chi Minh City.
This particular plant would process up to 1,000 tonnes of waste per day, and produce between 20,000 kilowatt-hours (kWh) and 30,000kWh of power – enough to meet the power demand of nearly 10,000 homes in the area.
Notably, these projects are coming to fruition in the context of Vietnam's rapid urbanisation. 
Urbanisation which has led to ever-growing amounts of industrial waste combined with the increasing concerns regarding power shortages.
Vietnam currently produces three million tonnes of industrial waste per year. Hanoi alone is expected to treat an estimated 2.7 million tonnes of waste per year by 2020.
Countries in Southeast Asia still employ the use of waste landfills, but a lack of land and increasing concerns over contamination are starting to emerge. 
Indonesia, Malaysia, and Vietnam are increasingly turning to renewable energy solutions that also manage the waste problem, according to Japan's New Energy and Industrial Technology Development Organisation.
Vietnam's first green energy waste-to-power facility in the Nam Son waste treatment complex began supplying electricity to the national power grid last week. 
This $29.2 million project was developed by Japan's Hitachi Zosen Corporation and Hanoi Urban Environment Company.
VIR