Da Nang is one of five cities in Southeast Asia with the fastest emerging startup scenes, according to the latest report from JLL, joining Malaysia's Penang, Thailand's Chiang Mai, and Indonesia's Bandung and Bali.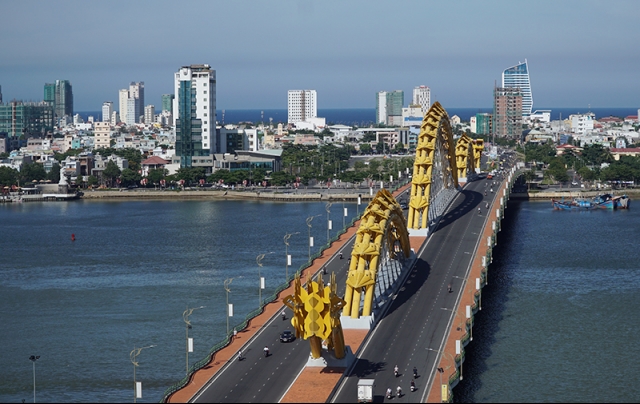 "The flourishing startup culture in Southeast Asia is not just confined to the region's big capital cities," the report stated. 
"These five cities have become hubs for digital nomads and startup companies, thanks to a combination of low cost, access to talent, and strong government support."
Da Nang is quietly building its startup scene, with major investments from companies such as Viettel turning the city into an "Innovation Hub by the Sea".
The central city also hosted the first Startup Fair 2016 last year, to build its technological capabilities. A new $1.3 million incubator was also set up last year to empower startups.
Meanwhile, Penang has charmed its way into the hearts of startup founders and entrepreneurs, sprouting award-winning companies such as Piktochart. There is also strong State government support. 
An accelerator called @CAT, for Creative, Analytics & Technology, has been launched to boost the scene and is housed in a historical building, no less.
Chiang Mai has been dubbed "the capital of digital nomads" thanks to its affordability and high quality of life. 
The city has steadily growth in clout worldwide with brands such as BBC and Amazon holding events at homegrown popular co-working spot PunSpace. 
Oon IT Valley, an innovation center promoting social enterprises and information technology know-how projects, is in the works.
Bandung is one of Indonesia's most creative cities, whose young population and friendly eco-system make it a fertile ground for incubating startups. 
Under the leadership of the city's Mayor Ridwan Kamil, it is piloting education reforms with a local app, Edubox, and building Teknopolis, a mini version of Silicon Valley.
Bali has been nicknamed "Silicon Bali" for producing several significant startup successes such as Labster, Mailbird, and Smart Launch. 
Its popularity with digital nomads has led to startups like Roam and Wifly Nomads creating products and services catering to this growing market.
VN Economic Times