Co-working spaces remain in the initial stages of development in Vietnam and are concentrated primarily in major cities like Hanoi and Ho Chi Minh City.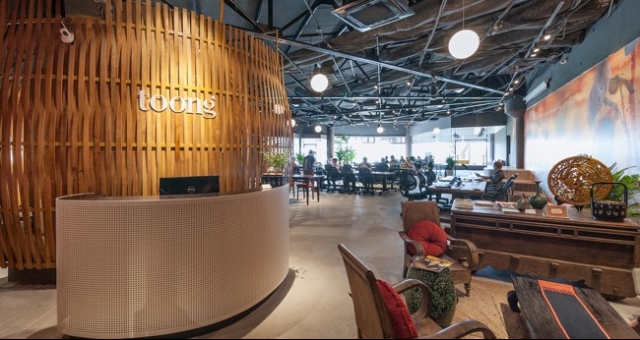 Hanoi now has around 14 co-working projects providing more than 7,000 sq m while HCMC has around ten projects with nearly 7,500 sq m for lease, according to the latest report from Cushman & Wakefield (C&W), a leading global real estate services firm.
The most common sizes are from 300 sq m to 800 sq m and they tend to be located in the CBD or CBD-fringe districts or in new urban areas like the west of Hanoi or in Ho Chi Minh City's District 2.
"Globally, we are seeing demand growing at 10-15 per cent each year," said Mr. Alex Crane, General Manager of C&W Vietnam. 
"APAC, and Vietnam in particular, is still in the early stages of co-working spaces becoming familiar and adopted."
Development of co-working spaces in Vietnam has been evidenced by the opening of more and more locations and especially the expansion of investors such as UP and Toong in Hanoi and Dreamplex in Ho Chi Minh City. 
UP now has two locations with nearly 1,400 sq m, Toong has three locations in Hanoi and one in Ho Chi Minh City with a total area of roughly 3,800 sq m, and Dreamplex has two locations in Ho Chi Minh City with over 3,700 sq m.
According to Mr. Crane, there will be a further integration of co-working spaces into corporate real estate as CEOs are constantly looking to reduce real estate costs and co-working spaces offer a flexible, cost effective solution. 
"The rise of co-working spaces coincides with the number of millennials in the workforce and the working habits of Generations Y and Z will continue to impact how developers and multinational occupiers plan and use their commercial space," he said.
Co-working spaces are attractive to individuals, freelancers, startups and small companies mainly in the fields of technology and communications, who need flexibility as well as networking opportunities.
VN Economic Times