Thanh Thanh Cong Tay Ninh and Bien Hoa sugar companies plan to merge to create the largest sugar company in the Viet Nam's stock market.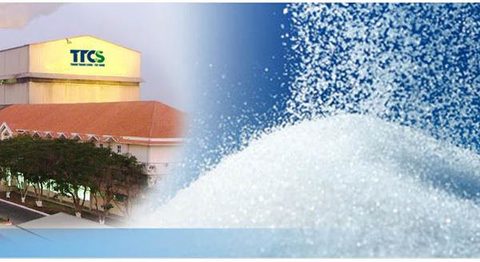 Board of directors of Thanh Thanh Cong Tay Ninh will submit the merger plan for approval at its extraordinary general meeting scheduled in late May or early June.
Thanh Thanh Cong Tay Ninh and Bien Hoa – both owned by Thanh Thanh Cong Group (TTC) – are currently among the largest sugar companies on the stock market.
Following the merger, market capitalisation of the new company is estimated at nearly VND10 trillion (US$438.6 million). Its annual turnover will be more than VND8 trillion.
At the shareholders meeting, the stock swap and operation plans of the new company will also be discussed.
TTC, chaired by Dang Van Thanh, is considered the leading company in the sugar industry as it holds controlling stake in many large sugar companies, including Thanh Thanh Cong Tây Ninh (SBT), Gia Lai Hydropower Sugar (SEC), Bien Hoa (BHS), Ninh Hoa (NHS) and Phan Rang Sugar Company.
The merger of sugar companies owned by TTC is being carried out over the past few years, with TTC merging SEC with SBT and NHS with BHS.
With the merger of SBT and BHS, TTC will still have ownership of SBT and BHS's areas of expertise – advanced technology, experienced staff, strong brands and a large retail network.
BHS has been praised for its diverse products and is the only Vietnamese company to own a sugar refinery line from Japan. Therefore, BHS sugar is of high quality and is always sold at prices higher than the products of other companies.
TTC has also increased its investments in other sugar companies, such as Duong Nuoc Trong, Bourbon An Hoa, Duong La Nga and Duong 333, in an ambitious plan to strengthen its position as the market leader in the industry.
According to AgroMonitor, TTC is leading the industry with 17.2 per cent of market share. The figure can move up to 27 per cent if one only considers the southern market.
However, its position has been threatened by imports. With Viet Nam joining the ASEAN Economic Community in late 2015, the import tariff on sugar products from ASEAN was cut to 5 per cent and will be further cut to zero per cent after 2018.
This is a huge concern for Viet Nam's sugar industry, which, as stated by the Viet Nam Sugar Cane and Sugar Association, has weak competitiveness due to high production cost.
Therefore, the urgent task for sugar companies is to cut production, which, in turn, depends on their capability of acquiring companies with large material growing areas and bringing high-yield sugarcane to Viet Nam. 
VNS