Vietnamese beer consumption is predicted to reach 4 billion litres in 2017, up from 3.78 billion litres in 2016.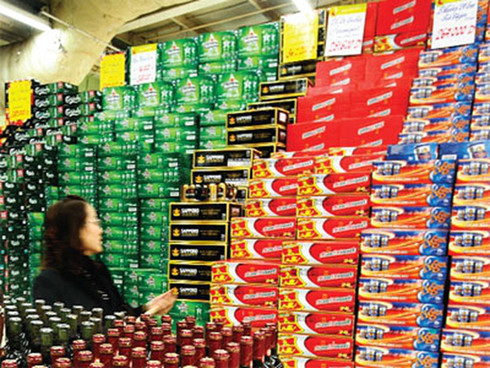 Vietnam was listed among the world's top ten highest beer consuming countries.
Last year, Vietnam produced 3.78 billion litres of beer, up 9.3% against 2015 and 40.72% against 2010. It means that each Vietnamese person consumed an annual average of 42 litres of beer.
The Saigon Alcohol Beer and Beverages Corporation produced the most beer in Vietnam with a total of 1.6 billion litres of beers in 2016, followed by Hanoi Alcohol and Beverages Corporation with 717.4 million litres; while the rest came from other producers such as Heineken and Carlsberg.
The alcohol beer and beverages sector in Vietnam has set a target to produce 4.1 billion litres of beer by 2020 and 5.5 billion litres by 2035. Beer accounts for 94% of alcoholic beverage consumption in Vietnam.
According to Canadean, world-class research company on international soft drink and alcoholic beverage industries, the market for the alcoholic beverage in Vietnam has doubled growth in the past 10 years at a 6.4% per year growth rate and 5.7% for the past 5 years.
Dtinews