VietNamNet Bridge - GDP is usually considered an important factor that shows the health of the economy in Vietnam.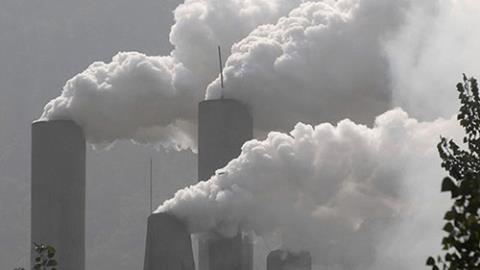 ADB (Asian Development Bank)  has released a report showing that Vietnam is among Asia's biggest spenders on infrastructure. The bank said Vietnam's public and private sector investment in infrastructure has averaged 5.7 percent of its GDP in recent years, the highest proportion among South East Asian countries, and close to China's 6.8 percent.
After the release of the report, Le Dang Doanh, a renowned economist, commented that it would be better not to chase after growth rates, but to strive to have higher added value, which is more important than GDP.
The comment has raised a debate that if Vietnam should continue using the GDP growth rate as an indicator to measure economic development.
On this issue, Tran Anh Tuan, deputy head of the HCMC Institute for Development Studies, said GDP is not the only indicator used to give overall assessment about the health of the economy, but is an 'important indicator'.
GDP is usually considered an important factor that shows the health of the economy in Vietnam.
Tuan said the high contribution of investments in infrastructure to the GDP at 5.7 percent is normal as Vietnam is a developing country.

Tuan said that the GDP growth due to investment in infrastructure still needs to be taken into account when measuring economic development. 

Most of the World Bank's and other institutions' assessments about development mention the impact of infrastructure development.

In the future, Vietnam will have to continue to make investments in infrastructure, and will not rely solely on government capital, but also on other resources, including private money.

Tran Du Lich, a renowned economist, when commenting about the ADB's report, said he doesn't think the figure shown by ADB is 'negative'.

In 2011-2016, the government asked for the National Assembly's permission to issue government bonds to build Highway No 1. Lich, who was then a National Assembly's deputy, advocated the plan.

In general, Lich believes that infrastructure projects could be considered a tool for fiscal stimulus which helps promote public investment efficiency. 

When an infrastructure project kicks off, a lot of other economic activities are also activated. Many enterprises do not 'die' as predicted, but make great contributions to the GDP growth rate thanks to public investments.

Many economists have suggested reconsidering the assessment of economic development based on GDP, not because the calculation method applied by Vietnam is unreliable, but because GDP can only reflect economic performance in the short term and does not show the sustainability of growth.
RELATED NEWS
Vietnam's GDP still relies on price of oil
Logistics expected to make up 8-10 percent of Vietnam's GDP by 2025
Kim Chi