Nearly 200 international delegates from 21 countries and territories are expected to participate in the 10th Asia Pacific Cooperation Minister's Conference in Hanoi from April 18-21.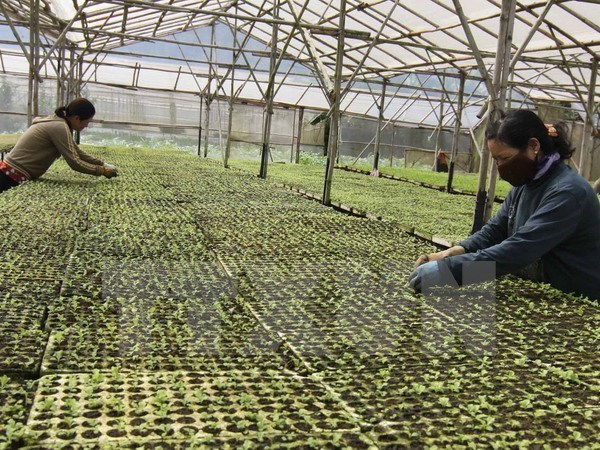 Vice President of the Vietnam Cooperative Alliance (VCA) Nguyen Manh Cuong revealed the information at a press conference in Hanoi on April 14.
Themed "Visioning Ahead to 2030: Promoting Stronger Partnerships between Government and Co-operative Stakeholders in realising the Sustainable Development Goals", the event will include six sessions featuring various topics.
It creates an opportunity for the participating countries and territories to share experience and identify new challenges in developing cooperatives in the region, as well as seek solutions and orientations for the regional and international cooperatives' activities to promote multinational trade, collaboration and common development, Cuong said.
The VCA will coordinate with the Hanoi People's Committee to host a trade fair on farm produce and handicrafts.
The fair, the first of its kind, will take place at Thong Nhat Park from April 18-21 and house over 300 pavilions, said Pham Anh Tuan, Chairman of Board of Directors of the Cooperative Union of Agricultural Consumption (UCA).
This provides a good chance for Vietnamese cooperatives and businesses to introduce high-quality farm produce and handicrafts to international friends, while seeking potential trade partners, he added.-
VNA