The real estate market in HCM City has continued its positive growth late 2016 with many new projects launched, particularly in the mid-end segment, in the first quarter of this year.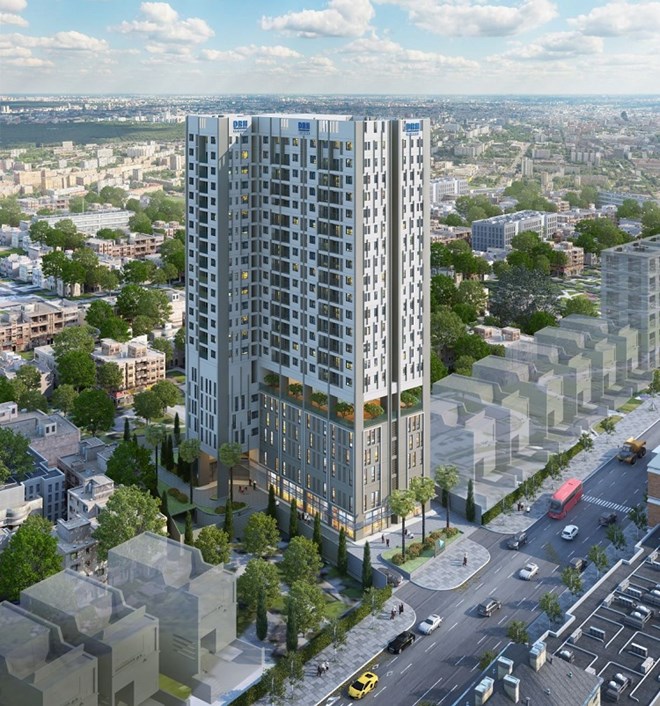 D-Vela residence apartment project by Dreamhouse.
Notable mid-end projects include D-Vela residence apartment by Dreamhouse, Phu Hoi Urban Area, Him Lam Phu An residence apartment and Moonlight Boulevard and Richmond City by Hung Thinh Corp.
According to CBRE Vietnam, the market welcomed more than 5,000 units from 21 projects in the first quarter of 2017, a decrease of 44 percent quarter-on-quarter. The mid-end segment accounted for 52 percent of total newly launched units.
The average selling price reached 1,595 USD per sqm, up 6 percent from the previous quarter. 
"The average prices were quite flat across the market. While District 2's average selling price rose by 1.4 percent quarter-on-quarter and District 7's by 1.9 per cent quarter-on-quarter, other decentralised districts such as Binh Thanh District, Go Vap District and District 12 witnessed their selling prices increasing by 1.5 – 3 percent quarter-on-quarter", CBRE Vietnam said.
The selling prices of ready-built villas/townhouses picked up 16-40 percent from the fourth quarter of 2016 in Thanh My Loi and Binh Trung Dong wards of District 2 while in Nha Be District, Thu Duc District, Binh Chanh District and District 12, the selling prices rose by as much as 25 percent quarter-on-quarter, it added.
Data from the Housing and Real Estate Market Management Agency shows that real estate inventories in Vietnam hit approximately 29 trillion VND in the first quarter of 2017, an increase of 6.54 percent from the previous quarter.
Of the figure, the inventory of land plots contributed the biggest proportion of over 13.4 trillion VND, or more than 3.4 million sqm, due to a large number of land lots left unsold in areas lacking infrastructure.
It was followed by villas/townhouses with 3,620 units, worth about 7.9 trillion VND and residence apartments with 3,505 units, worth over 5 trillion VND.
Real estate inventories in Hanoi fell by 1.56 percent, or 87 billion VND, lower than HCM City's reduction of 6.93 percent, or 402 billion VND.
VNA