Vietnam's GDP in the second quarter of this year is forecast to expand some 5.6 per cent, higher than the 5.1 per cent rate in Q1.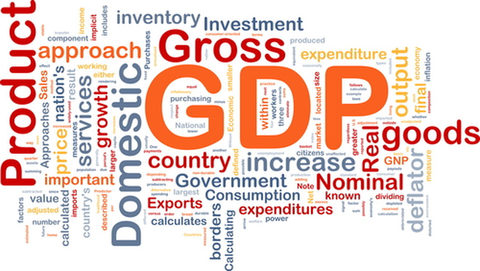 Dang Duc Anh, director of the Analysis and Forecast Department under the National Centre for Socio-Economic Information and Forecast, stated this at a discussion on macro economic forecast in Q2, held on Wednesday in Ha Noi.
Anh also forecast GDP growth for 2017 would be 6.2 per cent, the same as last year but lower than the 6.7 per cent target ratified by the National Assembly.
According to Anh, business confidence of domestic businesses is currently stable. More than 50 per cent of firms expects the number of their business contracts in Q2 would be higher than that of Q1.
He anticipated that investment by private and foreign direct investment firms would be better in Q2 thanks to the Government's efforts in improving the business climate.
Processing and manufacturing industries in Q2 would grow higher than in the first quarter. Disbursement of State investment capital would be also higher, he said.
However, Anh said, the agriculture industry would still suffer negative impact in Q2 due to climate change.
According to the General Statistics Office (GSO), Viet Nam's GDP growth in the first quarter of 2017 reached only 5.1 per cent, lower than the 6.72 per cent and 5.48 per cent expansion rates in the same period in 2015 and 2016, respectively.
Ha Quang Tuyen, head of GSO's Department of National Accounts, said there were three reasons behind weaker than expected growth in the previous three months.
First, the lingering effects of drought and saltwater intrusion from last year led to a sharp reduction in rice growing areas, which in turn led to a contraction in the plant cultivation subsector.
Second, industrial growth slowed to 4.1 per cent against 7.4 per cent recorded in the first three months of 2016, mainly the result of a manufacturing slowdown. Notably, electronic production shrank 1 per cent compared with the 11.3 per cent growth last year due to Samsung's poor performance.
Third, the mining sector was affected by the Government's endeavour to balance growth and natural resource exploitation as part of a drive to restructure the economy and renew the growth model. 
VNS