VietNamNet Bridge – Nguyen Duc Thanh, director of the Viet Nam Institute for Economic and Policy Research (VEPR), speaks to the Dai Doan Ket (Great Solidarity) newspaper about the Government's soft loans for high-tech agriculture production.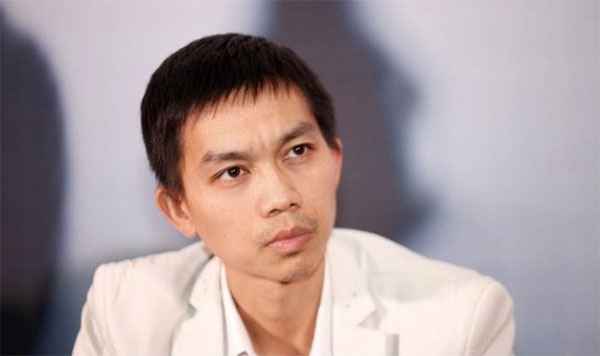 Nguyen Duc Thanh
Vietnamese farmers have pinned high hopes on the Government's VND100,000 billion ($4.4 billion) low-interest credit package for the development of high-tech agriculture production. What's your view of this?
I highly appreciate the Government's decision to provide a credit package of $4.4 billion with low interest rate to high-tech agriculture. However, to implement the project quite a lot of things have to be done.
The Ministry of Agriculture and Rural Development (MARD) has already issued criteria for high-tech agriculture, clean agriculture, and the list of high-tech applications in the agriculture. These will serve as the foundation for the banks to appraise the loan requests.
However, deciding how to disburse the loans to the right people/organisations is a long and arduous process. We all know that beneficiaries of the programme are quite diverse, including enterprises, co-operatives, co-operative alliances and others.
We also have to talk about the production process of high-tech agriculture. But until now, the phrase term is only used in terms of the production process, not people working in the labs, or distributors and others. In other words, should the loans be provided to a chain or to different stages of the production chain? This is a tough question that needs to be answered before starting the loan disbursement.
What should interested enterprises and farmers do to access the low-interest loan package?
You know, the approach to this loan is totally different from that of other loans, for example for real estate, industry or processing production. In these industries, borrowers must have workshops, warehouses and assets to use as collateral. But in agriculture, land and assets on the land cannot be used as collateral. Nonetheless, the banks' primary concern is to make their loans safe. This is a hurdle for farmers or enterprises in accessing low-interest loans ranging between 0.5-1.5 per cent lower than commercial ones.
To solve this issue, I think the MARD, the Ministry of Justice, the Ministry of Environment and Natural Resources, the State Bank of Viet Nam, the Ministry of Finance, the farmers' union and some other mass organisations should get involved so that this soft credit loan package will go to the right people or enterprises.
We should learn lessons from Bangladesh and India, where local groups help guarantee low-interest loan packages for farmers/enterprises involved in high tech agriculture production.
Do you mean that the voice of mass organisations and co-operatives in the agriculture sector in Viet Nam is weak?
That's right! I have to say that the voice of the central and local Governments has much more influence than the voice of mass organisations or co-operatives in the agriculture sector.
The voice of mass organisations or co-operatives in Viet Nam, I'm sorry to say, is very weak. I think it is high time for us to change this thinking. These mass organisations should play their role as a bridge between farmers and Government agencies.
Do you think we will achieve a breakthrough if farmers and enterprises can access low-interest loan schemes?
If things go smoothly, I'm confident that the project will be crowned a success!
However, I don't think the Government's loan package alone is enough. In my opinion, the most important point is to create a market for the farmers. When a market it well established, I'm confident the credit demand will increase. The credit will then become a leverage to help high-tech agriculture develop rapidly.
In your opinion, what are the strategic steps needed to create outputs for agriculture products – a key factor in attracting enterprises to invest in agriculture production?
High-quality products are the primary condition for the success of the Government's programme. So is a stable market – a critical condition attracting investment. I'm confident that high-quality agro products will serve as a catalyst in bonding the relationship between farmers and enterprises.
In my opinion, the Government should allow farmers to own larger plots of land on which they can either practise agriculture production or fish rearing to cater to market demand. 
VNS