VietNamNet Bridge - Dealstreet Asia has reported that Air Asia, teaming up with Gumin Co Ltd, Hai Au Aviation JSC (HAA) and businessman Tran Trong Kien, will set up a joint venture airline with capital of $44 million.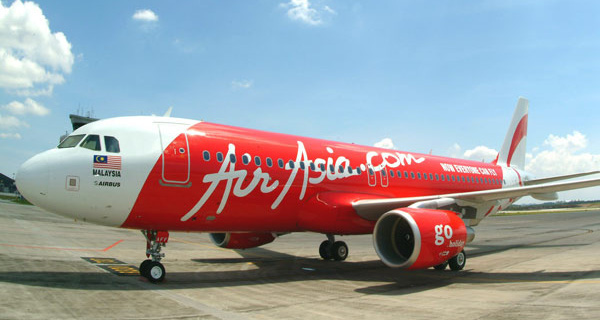 Air Asia will contribute 30 percent of the joint venture's capital, while Gumin holds 69.9 percent of capital and HAA will provide transport facilities. The new air carrier is expected to take off early next year.
This is the fourth attempt by Air Asia to penetrate the aviation market. Its three last attempts did not bring success for different reasons.
In 2005, when Jetstar Pacific (Pacific Airlines at that time) underwent restructuring initiated by the government, three candidates sent words intimating that they wanted to contribute capital to the airline. The three were Temasek from Singapore, Qantas from Australia and Air Asia from Malaysia.
However, Air Asia's price it offered was lower than Qantas'. 
Air Asia never gave up its plan to penetrate the Vietnamese market where it can see great potential. 
Despite the failure, Air Asia never gave up its plan to penetrate the Vietnamese market where it can see great potential. 

Just months later, Air Asia reached an agreement with the Vietnam Shipbuilding Industries Group (Vinashin) to set up a low-cost air carrier named Vina AirAsia.

Under the agreement, Air Asia planned to contribute $30 million, or 30 percent of capital, to the joint venture, one-third of which was cash. Air Asia was in charge of purchasing nine aircraft and preparing to run a low-cost carrier. 

Vinashin was in charge of following administrative procedures to set up the airline.

However, the plan failed as Vinashin's application for the establishment of a new airline was rejected by the government which, at that moment, did not intend to set up foreign invested airlines.

Three years later, Air Asia once again found a new way to penetrate the Vietnamese market.

In February 2010, Air Asia announced it wrapped up the deal of buying a 30 percent stake in Vietjet Air, a Vietnamese private low-cost carrier, from Nguyen Thi Phuong Thao, Vietjet's CEO.

In April of that year, Air Asia signed a cooperation agreement with Vietjet and got ready for providing first flights in Vietnam, slated for July or August, with four Airbus 320s in the first stage of operation.

Air Asia once again met with troubles. Vietjet Air and Air Asia wanted to use 'Vietjet AirAsia' as the brand to take full advantage of the Malaysian well-known name. But this was not accepted by state management agencies.
RELATED NEWS
VietJet taking off on HOSE runway
Significant room remains for foreign investors in Vietjet
Kim Chi