E-commerce businesses may have to accept card payments as a way to offering more options to pay when shopping online, an official from the Ministry of Industry and Trade said.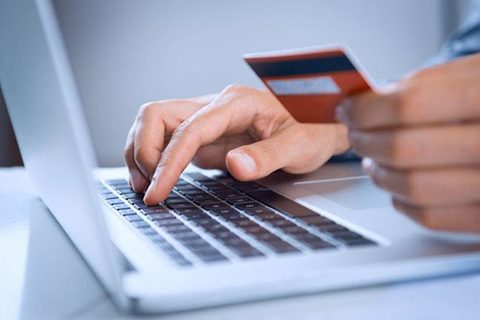 Accepting card payment might be made compulsory for e-commerce businesses. 
Vo Van Quyen, Director of the ministry's Domestic Market Department, was quoted by Thoi bao Ngan hàng (Banking Times) as saying that the department was studying amendments to e-commerce business which might include regulations about compulsory payment methods.
Accordingly, accepting card payment might be compulsory for e-commerce firms.
Viet Nam Banking Card Association's statistics showed that e-commerce payments had seen breakthrough developments in 2012-16 period.
Payment values by domestic-payment cards jumped 597 per cent and by international cards by 319 per cent in the five-year period.
As of the end of 2016, payments by the former were worth totally VND3.44 quadrillion (US$150.9 billion) so far and the latter by VND13.4 quadrillion.
The values were expected to increase rapidly if accepting card payment was made compulsory for e-commerce transactions.
The ministry's Department of E-Commerce and Information Technology in March said that e-commerce was growing rapidly in Viet Nam where 90 per cent of population had smart phones which were used at an average 24.7 hours online per week. On average, each Vietnamese used $160 for shopping online per year.
However, according to the Payment Department under the State Bank of Viet Nam, the payment infrastructure in the country remained under-developed and the ratio of online payment in e-commerce remained modest.
The banking sector would improve the legal framework for e-payment while developing the infrastructure for card payment. In addition, security for online payments must be improved.
Race for cashless payment, fintech
Developing cashless payment methods in Viet Nam had significant room. The Government of Viet Nam in a cashless payment project from 2016 to 2020 set a goal that only 10 per cent of transactions in the economy were made in cash.
A recent survey by Visa Viet Nam's showed that Vietnamese were now on a trend of using less cash in payment with the ratio of cash payment dropping from 46 per cent in 2015 to 38 per cent last year together with improved trust in electronic payment.
The survey found that there were 67.4 million banking accounts in Viet Nam as of 2016, significant increase compared to 16.8 million in 2014 but card payment accounted for just 3 per cent of personal consumption spending in six major cities. Only 50 per cent of e-commerce payment was conducted by card.
Statistics of the Viet Nam Banking Card Association showed that transactions at ATMs were mainly cash withdrawals (86.8 per cent of revenues conducted by domestic payment cards), reflecting the popularity of cash.
The booming of e-commerce would drive cashless payments in Viet Nam.
E-commerce was forecast to grow at 20 per cent per year to reach a revenue of $10 billion by 2020. The Department of e-Commerce and Information Technology said that the e-commerce revenue could be higher as currently the growth rate had reached 25 per cent.
The association said that digital banking was also gaining popularity together with the application of tokenisation in improving security.
An expert said that e-commerce businesses should also joined by payment services firms to issue cards and offer promotions.
Viet Nam is also seeing a wave of fintech start-ups to promote cashless payment.
Felix Tan, executive director of Singapore-based fintech investment fund The FinLab, was quoted by the e-newspaper vnexpress as saying at a recent event that FinTech in Viet Nam is embarking on a rapid development period.
There were 92.08 million domestic payment cards and 12 million international payment cards in 2016, the association's statistics showed. 
VNS