VietNamNet Bridge - While affirming that FDI from China will bring capital and jobs, economists say the FDI flow should be received in a selective way.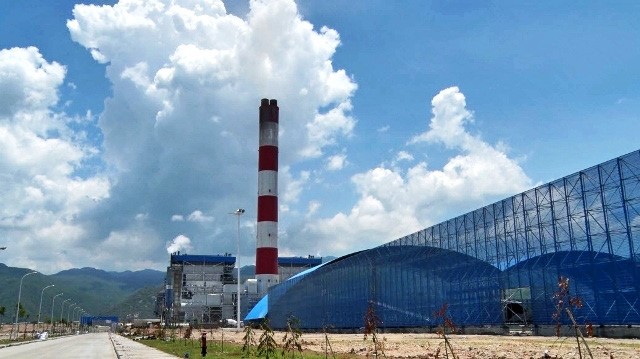 The Vinh Tan 1 Chinese invested power plant

A report of the Foreign Investment Agency showed that China has surpassed South Korea to become the second largest foreign direct investor in Vietnam, just after Singapore. 
In 2016, Chinese registered $1.26 billion worth of FDI, accounting for 8.3 percent of total FDI into Vietnam. Meanwhile, in the first two months of 2017 alone, they registered $721 million worth of FDI, or 21 percent of total FDI. 
While affirming that FDI from China will bring capital and jobs, economists say the FDI flow should be received in a selective way.
The considerable increase in Chinese FDI in 2015-2016 did not surprise analysts as it was explained that Chinese investors wanted to take full advantage of the TPP Agreement, of which Vietnam is a member. If they set up factories in Vietnam, they would be able to enjoy preferential tariffs when exporting products to TPP member countries.
What surprises analysts is that Chinese FDI continues increasing despite the demise of TPP. 
The investors have spent big money to buy stakes in Vietnamese businesses and poured capital into manufacturing projects in Vietnam.
Pham Sy Thanh, Director of VEPR's China Economic Research Program, while noting that Chinese FDI mostly goes to the fields of textiles & garments, footwear and fiber, said this is the result of the Chinese policy on encouraging Chinese businesses to develop projects in intensive-labor and polluting industries overseas instead of China.
Though it is still unclear about the future of TPP, Chinese investors are still trying to make investments in Vietnam in anticipation of a TPP without the US. 
Noting that China makes big investments in steel projects in Vietnam, Thanh believes that this aims to take full advantage of preferential tariffs applied to Vietnam's exports to the US.
The more important reason behind the Chinese increased FDI, according to Thanh, is that Vietnam is not only a member of TPP, but it has signed a free trade agreement (FTA) with the EU, under which the tariff will be cut to zero percent from 8 percent after six years of FTA implementation.
In the long term, ASEAN in general and Vietnam in particular, are not attractive destination points for Chinese investors. China just makes up 4 percent of total FDI to ASEAN countries and Chinese FDI in the countries just accounts for 8 percent of its outward investments.
According to Dinh Trong Thinh from the Finance Academy, Chinese FDI has some disadvantages compared with the FDI from other countries. Most of the registered projects are small scale, while Chinese technologies are not highly appreciated. Therefore, he believes that Vietnam should receive FDI from China in a selective way.
RELATED NEWS