VietNamNet Bridge – A green economy does not mean a major trade-off between growth and sustainability, Tomaso Andreatta, chairman of EuroCham Green Growth Sector Committee, tells Viet Nam News reporter Mai Huong.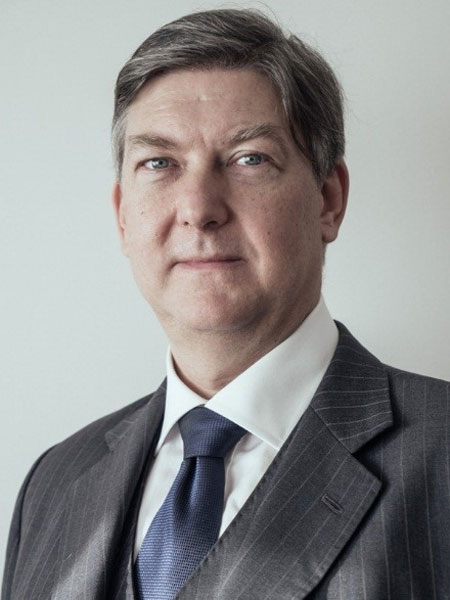 Chairman of EuroCham Green Growth Sector Committee Tomaso Andreatta
There has been a lot of talk of late about green economy and green growth. What does a green economy look like and why should Viet Nam move towards it?
A green economy is "sustainable". It uses less energy and other resources than a conventional one, sparing air, water and land, minimising pollution, while contributing to preserving the environment and preventing climate change. A green economy is guided by the principles of livability for human beings, respecting the individual and society as a whole as well as protecting the fragile ecological balance.
For Viet Nam, this also means implementing measures to reduce the impact of climate change, which is already increasing the cost of doing business across all industries, from farming and aquaculture to banking and insurance.
What are the costs and benefits of this transition for an underdeveloped economy like Viet Nam?
The trade-off between growth and sustainability is much smaller than most people think. Smart designs and modern equipment reduce energy usage significantly. More efficient and clean technologies are now available at the lowest costs ever recorded.
In many cases, a good 20 per cent of energy can be saved at no extra cost by engaging a good architect to design the building according to well-tested green building standards. In most cases, it is a question of making an effort to get the information and making the right choices early in the design process, rather than facing higher costs in the long-run.
Perhaps, the most important example is the comparison of renewable energy versus coal-fired plants. The latter are considered to be cheaper, but if one considers the total cost of negative externalities such as the disruption of the logistics of moving huge quantities of coal; the damage to agriculture and tourism assets due to a polluted environment and destroyed landscapes…the bill for coal energy soars very high. Conversely, the more renewable energy solutions are implemented, the cheaper they get, with less risk factored in for the cost of capital, better know-how and local production of the components.
Viet Nam is at a turning point and leaders have the opportunity now to shape the energy market as an essential part of the economy for future generations, rather than running the full cycle of the past, focusing on the old industrial approach. A sustainable, future-oriented energy plan requires less direct State intervention and more monitoring so that markets work under increased scrutiny, including more advanced intellectual property right (IPR) enforcement.
If adopting the green growth model increases production costs, won't Vietnamese businesses become less competitive in the international trade?
While I do not agree with this generalisation, yes, implementing green solutions will require investment in new technologies and building up know-how, awareness and training. In fact, such an approach may be healthier for the economy than channeling most of the investment into a new real estate bubble.
In this regard, Viet Nam should embrace the EU-Viet Nam FTA not only as its most important trade agreement but also the one that can best support the ambitious sustainable development plan promulgated by Prime Minster's best.
For Viet Nam to reap the full benefits of better access to European markets, manufacturers of agricultural, commercial and industrial products need to follow green and sustainable processes that are the basis of European standards.
In Europe, Vietnamese products are often perceived to be subject to "pollution dumping", where the cost of resources and labour are not truly factored into the price of the products. There are examples where this has been transformed, such as in Germany and even in China, where modern, clean and forward-oriented agricultural and industrial sectors have been developed. Such a transformation can be a trigger for massive job- and skill-growth for the economy, and a wholesale re-vamping of the business landscape, with modern companies blossoming e.g. in the solar sector.
Another extension would be the development of sustainable or smart cities, starting with improved energy efficiency and recycling.
What are top priorities for local companies when moving towards green growth?
Energy efficiency and recycling are important elements that reduce the cost of products, thus counterbalancing the effects that you implied in the previous question. Acknowledging this requires a fundamental shift in mind-set amongst Vietnamese enterprises. 
Viet Nam has many environmental regulations that are, in practice, not applied.  Companies should start to improve their record before law enforcers get their act together and start punishing infringements with fines and forced closings.
For enterprises, pushing for the ability to sign Direct Power Purchase agreements between renewable energy producers and heavy energy consumers would provide a quick start for solar rooftop photovoltaic production without heavy, costly or long procedural government interventions. 
What can the Vietnamese Government do to support the adoption of the green growth strategy?
It can spread the culture of environmental responsibility from schools onwards, launch campaigns for specific industries, monitor implementation of existing rules and punish those who do not follow them. We suggest a centralised inspection authority to push forward towards the goals.
How can the EU support Viet Nam in transitioning towards the green economy?
There is a lot of know-how in Europe about green technologies, and many companies would be willing to bring it to Viet Nam in key fields: from sustainable energy production to new materials and safe products.
European banks can also finance such investment, given the improved bankability. The Vietnamese Government can do a lot to open the market to these investments and new technologies, allowing private companies from Europe to take the lead in energy production. European buyers and importers will choose to increase imports from Viet Nam if local products comply better with the European regulation and quality standards. 
VNS