Danang, the most popular tourist destination in Vietnam, is waiting for guidance from the Ministry of Transportation on its request to pilot plan to apply technology in contracted passenger transport businesses.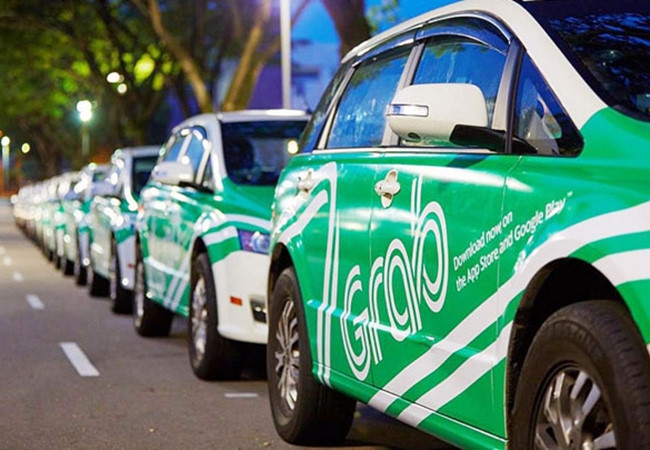 In the meantime, the earlier order from the Traffic Safety Committee of Danang outlined in Document 57/CV-BATGT on preventing the operation of GrabCar and Uber in the city, is still valid. 
In the document, the committee asked that the City Department of Information and Communications order Internet and mobile service providers to prevent mobile phones from accessing the Grab and Uber apps, and that the city police and the City Department of Transport work together to find and punish people and organisations that are providing illegal services through these apps.
A long fight
The Danang Department of Transport issued Document No.9670/UBND-SGTVT on November 25, 2016 and Document No.1000/UBND-SGTVT on February 14, 2017 to request the Ministry of Transport to allow Danang not to deploy the pilot programme to apply technology in contracted passenger transport businesses like Grab and Uber.
According to deputy director Bui Thanh Thuan of the department, Danang is very supportive of enterprises' business activities and always wants to create a friendly environment to welcome enterprises. 
However, reflecting on the results of the 9-month pilot plan in Hanoi and Ho Chi Minh City, GrabTaxi's activities in Danang are considered unsuitable.
Specifically, GrabTaxi, the functions of which are mostly similar to that of traditional taxis, would add to the traffic problems. 
Thuan stated that the number of new registered private vehicles has increased rapidly due to GrabTaxi's activitites: more than 7000 cars in Hanoi and 20,000 in Ho Chi Minh City. 
There are also numerous vehicles from other provinces flowing to these two big cities to work as GrabTaxis. 
Thuan asserted that the traffic problems have taken a complicated turn since the introduction of the pilot plan in Hanoi and Ho Chi Minh City.
"Danang is a small city," said the deputy director, "current forms of transportation can already meet the people's needs."
Thuan also mentioned the government's incomplete management of GrabTaxi. 
For example, taxing policy for GrabTaxi is still unclear and cannot ensure fairness with other forms of transportation businesses.
Out of the five cities (Hanoi, Ho Chi Minh City, Danang, Khanh Hoa, Quang Ninh) chosen by the Ministry of Transport to pilot applying technology in the contracted passenger transport business, Danang is the only one that refused.
The other side of the coin
CEO Nguyen Tuan Anh of Grab Vietnam has expressed disagreement with Danang's decision. "Traffic problems must be solved by planning, not by banning vehicles. 
Furthermore, Grab provides services that help share cars, which would lead to less traffic. This model has succeeded in many countries, like Singapore and the US, among others," said Tuan Anh.
In the meantime, Grab still continues to advertise and "operate underground" in the city.
President Lu Bang of Danang Consumer Protection Portal stated that banning GrabTaxi's activities is inappropriate. 
"In our developing community, people will benefit from several forms of transportation businesses. Banning and limiting these forms can cause difficulties and violate people's rights," Bang said.
According to Bang, Danang should develop suitable policies to help these enterprises to compete healthily. 
The authorities' jobs are to prevent enterprises from tax evasion and illegal activities, not to ban them. 
"The people have the right to choose cheaper, safer, and better serviced vehicles," said Bang.
Lawyer Nguyen Trung Nam of the Ho Chi Minh City Bar Association commented on the case that banning a new enterprise from entering the market is a sign of business protectionism. 
This is disadvantageous to both consumers and existing enterprises, as protection trims enterprises' motivation to develop, leading to stagnation.
Economic expert Nguyen Minh Phong also stated that closing the doors in front of Grab is a step backward for Danang. 
He pointed out that refusing a new model—a new chance at cheaper transportation—has a negative impact on Danang's life quality.
VN Economic Times