The Ministry of Industry and Trade has announced the imposition of a high border tax after concluding that cheap Chinese steel ingots and long steel products are flooding the Vietnamese market and causing irreparable harm to the segment.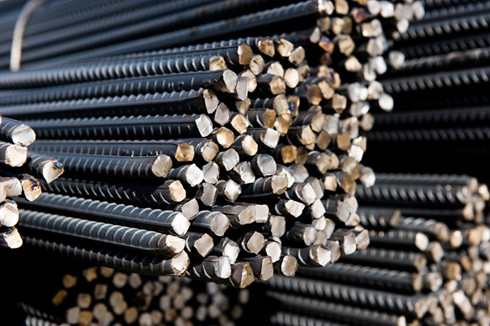 The Ministry said effective March 22, 2017, it will impose a 21.3% border tax for a period of one year followed by a 19.3% and 17.3% tax for years two and three to take effect on March 22, 2018 and March 22, 2019, respectively. 
The Decision to levy the border tax signed by the Prime Minister comes after a lengthy investigation by the Ministry that started on December 25, 2016, after complaints were lodged by Vietnamese domestic sector steelmakers.
For years, Chinese steel products, along with other manufactured products in overcapacity segments of the economy have been at the centre of trade disputes between Vietnam and China, said the Ministry.
It noted that on many occasions Vietnam private sector companies have lodged complaints that Chinese steelmakers were dumping products at prices below fair value, hurting the segment.
Chinese steelmakers have voiced discontent at the high tariffs and insist their prices are fair and that they have violated no trade laws. The problems, they say, are rooted in sluggish demand, the weak global economy and poor quality product.
The investigation showed that for ingots and long steel products, the import volume into Vietnam increased from 387,448 tons in 2012 to 665,679 tons in 2013 and 1,282,090 tons in 2015, over half of which originated in China.
The Decision applies to steel ingots and long steel products imported from all countries with a de minimis exclusion for those from countries for which the import volumes are inconsequential.
VOV