ANZ Vietnam is selling its retail banking business and five banks have expressed interest, according to local media.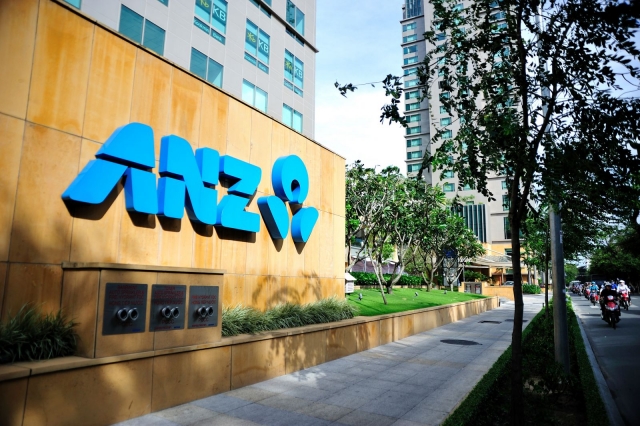 Three foreign banks and two domestic banks, which have not been named, were reported by SaigonTimes as being interested in acquiring the retail businesses of the 100 per cent foreign-owned bank.
Last October, ANZ Group CEO Mr. Shayne Elliot was quoted as telling foreign media that the bank would look to exit its retail and wealth assets in the Philippines and Vietnam but had no plans to do likewise in Cambodia and Laos. 
"Further investments do not make sense for us given our competitive position and the returns available to ANZ," he said.
In the same month, Singapore's largest bank, DBS Bank Ltd (DBS), acquired the wealth management and retail banking business of ANZ in five markets for $77.7 million more than the book value. 
The businesses acquired were in Singapore, Hong Kong, China, Taiwan and Indonesia, with total deposits of $1.2 billion, loans of $7.77 billion, investment assets under-management (AUM) of $4.6 billion, and total revenue of $582.7 million in FY 2016. 
They serve about 1.3 million customers, of which 100,000 are affluent and 1.2 million are retail customers.
DBS, however, will not be allowed to acquire ANZ Vietnam's retail banking business, according to a source, who added that the Singaporean bank is not among the five potential suitors.
ANZ Vietnam was not available for comment at the time of writing. 
Last November, an ANZ Vietnam representative told local media there were no plans to sell its retail and wealth businesses in Vietnam but it would continue to examine ways to improve its retail and wealth operations.
Regardless, the exit is reasonable given its modest figures for the first half of 2016.
During the January-June period, interest income fell 17.3 per cent year-on-year to VND578 billion ($25.4 million) and fee and commission income was down 5.6 per cent to VND153.3 billion ($6.7 million). 
The bank would have made a loss if drastic changes in other income sources had not saved the day.
From a net loss of VND21.7 billion ($953,000) during the first half of 2015, foreign currency exchange recorded a net gain of VND163.3 billion ($7.2 million) for the bank in the first half of 2016, securing an after-tax profit of VND176.8 billion ($7.7 million) as at June 30, up 30 per cent year-on-year. Its bad debt ratio rose to 1.25 per cent from 1.16 per cent as at the beginning of the year.
ANZ Vietnam now has eight transaction offices in Hanoi and Ho Chi Minh City, providing Retail & Wealth, Consumer Finance, Corporate, Financial Institution, and Public Sector services to customers.
Last year, the State Bank of Vietnam (SBV) withdrew the business license of the ANZ Banking Group Limited - Hanoi Branch (ANZBLG), which opened in 1993, at the request of the ANZ Group, to bring together the two entities of the bank operating in Vietnam. 
In 2009 the ANZ Group established a fully foreign-owned local bank called ANZ Bank Vietnam Limited and has since continued to operate the latter. 
VN Economic Times