The Ministry of Finance has rejected a petition from traditional taxi companies to introduce tax calculation measures such as Uber and Grab cars, Vietnam News Agency reported.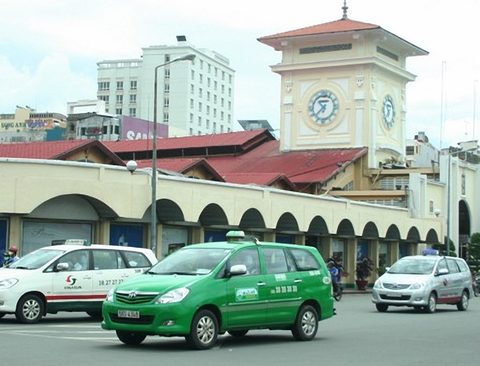 According to an official letter sent by the ministry to the HCM City Taxi Association, existing regulations on tax, including rate of tax, investment preferential conditions and tax exemption or reduction, are applicable for all kinds of enterprises
Therefore, enterprises that have a definite amount of revenue, expenditure and income from business activities must pay tax according to the declaration method. For foreign firms that do not have a definite number, the State offices will calculate tax based on percentage of taxable turnover.
Earlier, the association proposed that the State cut value added tax (VAT) for traditional taxis from the current 10 per cent to five per cent. 
However, the ministry said according to the reform strategy on tax system during 2011-20, VAT would stand at only one rate of 10 per cent for all kinds of businesses. VAT will be at five per cent only for essential goods and at zero per cent for export goods.
Therefore, there was no basis to accept the association's proposal on cutting VAT to five per cent as well as its complaint that traditional taxis were paying more kinds of taxes and fees against Grab and Uber cars, the ministry said.
According to statistics of tax offices in HCM City, the ministry said almost all taxi companies in the city had a low rate of corporate income tax at between 0.01-0.06 per cent.
The association also proposed all turn-over of Grab and Uber cars be taxable, but the ministry said the current guidance of calculating tax for turnover of Grab and Uber cars was appropriate.
The ministry said if 100 per cent of turnover from Uber cars transporting customers was determined to be taxable, it would lead to overlapping and unreasonable taxes because Uber would get 20 per cent of turnover from transporting customers and the remaining 80 per cent would go to organisations and individuals that had business contracts or agreements with Uber. 
VNS