Foreign direct investment (FDI) firms operating in Vietnam highly evaluated the reform efforts the government, ministries, sectors and localities have made to create a more favourable and healthier business climate, experts have said.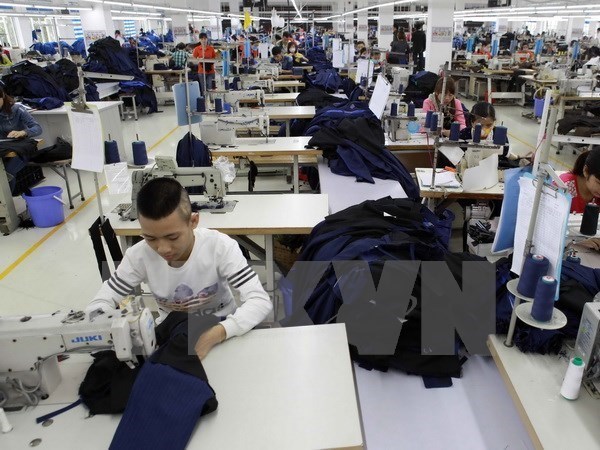 At a ceremony in Hanoi on March 14 to announce the annual provincial competitiveness index (PCI) 2016 jointly organised by the Vietnam Chamber for Commerce and Industry (VCCI) and the US Agency for International Development (USAID), the experts said most of the FDI enterprises, however, expected that administrative procedures need to be improved further.
Dau Anh Tuan, Head of VCCI's Legal Department, said over the past years, Vietnam has taken numerous efforts to build a friendlier legal environment for foreign investors, helping enhance their optimism about prospects for business and production expansion in Vietnam.
A recent survey showed that 11 percent of 1,500 polled FDI firms had increased investment capital while 63 percent recruited more employees, the highest rates over the past five years. More than half of them are planning to expand their operations in Vietnam, the highest level since 2010.
Prof. Dr. Edmund Malesky from the US-based Duke University, Head of the PCI study team in Vietnam, said taxation, customs clearance and social insurance are the most troublesome procedures facing FDI firms.
FDI representatives also said they found difficult to get access to information about planning schemes and state budget estimates.
VNA