VietNamNet Bridge - Travel firms are wondering if there will be a new wave of Chinese travelers flocking to Vietnam if they cannot go to South Korea. Some media agencies reported that China has prohibited its citizens to travel to South Korea.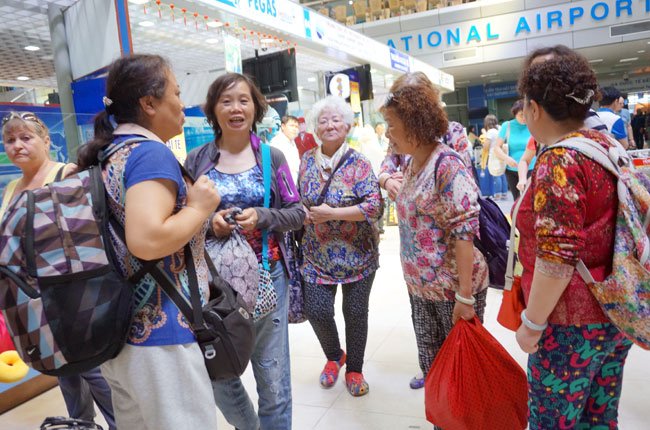 South Korea last year received 16 million foreign travelers with travelers from China accounting for 50 percent.
The information about the ban has not been confirmed, but if this happens, analysts say, Chinese travelers will flock to sea destinations such as Singapore, Indonesia, Malaysia and Vietnam.
If they choose Vietnam, they will prefer Da Nang, Khanh Hoa and Phu Quoc Island which receive charter flights from China.
"The key lies in the time needed to prepare services. It takes 2-3 months only to prepare for charter flights to take off. Meanwhile, six months or one year will be needed to open a regular route," explained Tu Quy Thanh, director of Lien Bang Travelink, which specializes in the Chinese market.
Travel firms are wondering if there will be a new wave of Chinese travelers flocking to Vietnam if they cannot go to South Korea.
The representatives of travel firms which reporters contacted on March 7 said they still did not have any official information from Chinese partners.

Some of them said they had 'suffered from shortness of breath' when preparing hotel services and tour guides to serve Chinese travelers.

In 2016, Vietnam received 2.7 million travelers from China and most of them went to famous tourist cities such as Nha Trang and Da Nang. Vietnamese travel firms then had to work hard to arrange workers for the tours.

Nguyen Van Thanh, deputy chair of the Nha Trang – Khanh Hoa Tourist Association, said he was worried and happy about the new wave of Chinese travelers flocking to Vietnam in the time to come. Travel firms would be overloaded if several hundreds of thousands of tourists or one million tourists go there.

Khanh Hoa province in 2016 received 600,000 tourists from China in 2016, who mostly came in charter flights. As the Cam Ranh Airport has become overloaded, travel firms have to arrange flights to Da Lat City. 

Regarding the accommodation, the hotel room occupancy rate in 3-5 star hotels is always high, up to 100 percent. Meanwhile, travel firms seriously lack tour guides who can speak Chinese.

However, Thanh said the difficulties will be seen within a short time. Once the demand increases, investors will speed up their investments in airport, accommodation and prepare services to satisfy travelers.

Travel firms in Da Nang City, which received 400,000 Chinese travelers this year, are also listening to the news. However, they are not concerned about the overloading if more travelers come.
RELATED NEWS
Vietnamese citizens can travel to 48 countries and territories without visas
Khanh Hoa establishes Chinese tourist service club
Hoa Le