VietNamNet Bridge - Should the behavior of providing unlicensed payment services be subjected to criminal prosecution? The business community says 'no'.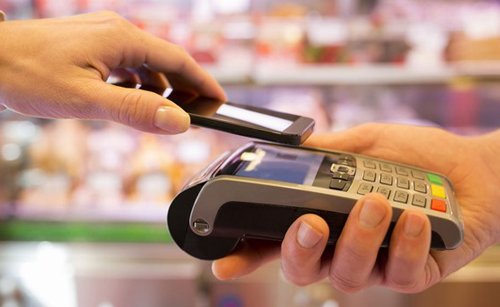 A representative of VCCorp said it took the business five years to ask for an operating license in the e-payment sector.
"If fintech startups can only begin trying to provide payment services after they get licenses, they will meet difficulties. The time for waiting may kill them," he said.
The representative from VNG agrees that it would be better not to criminalize the issue. VNG had to spend seven years to obtain the license for practicing e-payment services. The criminalization will have big impact on the startups which provide intermediary payment services in Vietnam.
Napas (the National Payment Corporation of Vietnam) also thinks there is no need to take criminal proceedings against illegal payment services in the current conditions. 
National Assembly's deputies also agree on the removal of the Article No 292 of the 2015 Penal Code. 
Should the behavior of providing unlicensed payment services be subjected to criminal prosecution? The business community says 'no'.
The Article says any services offered online or via telecommunication networks without prior permission would be deemed illegal. Analysts believed that the article would destroy the Vietnamese startup ecosystem.

"The Vietnamese start-up community could be the most harmed by the article, as computer and telecommunication networks remain a business tool for the majority of start-ups in Vietnam in many fields, as well as being a common trend throughout the world," lawyer Tran Duc Hoang from EZLaw Firm said in Viet Nam News.

Napas said the provision of intermediary services is basically the provision of technical infrastructure and utilities through the banking system. 

Entities affected here are banks and customers. Therefore, damages, if they occur, will be physical damages, and this should be subject to administrative punishment instead of criminal prosecution.

Tran Quang Viet, director of VTC Pay, commented that criminalization will not be the right approach way in this case, emphasizing that it is most important to clarify the provisions of the law.

"It is necessary to clarify the meaning of 'providing intermediary payment services illegally', the coverage of the law and the grounds for applying criminal penalties for illicit gains from this activity," he said.

Vinasa commented that lawmakers should not request payment service providers to prove the impact of the law on investors and clients. They need to show the arguments why they want to put the provision of illegal payment service for criminal proceedings.

The representative from VTC Pay suggested that it is necessary to set up sanctioning on foreign institutions that violate the laws.

The government has submitted to the National Assembly the draft law that amends some provisions of the 2015 Penal Code, suggesting removing the Article No 292. However, some experts still want to retain some provisions of the article.
RELATED NEWS
NA Judicial Committee discusses Penal Code
Revisions, supplements to 2015 Penal Code submitted for consideration
Thanh Mai