Vietnam has ranked second in the Pioneering Locations Index within Cushman & Wakefield's latest global Manufacturing Risk Index report, behind Costa Rica. The ranking shows that global manufacturers hold Vietnam in high regard in terms of potential.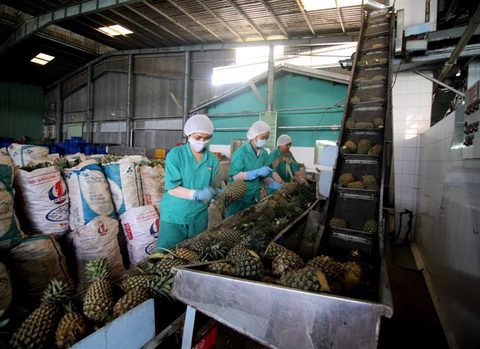 The report ranks 30 "established" markets that are the largest by manufacturing output, as defined by United Nations Conference for Trade and Investment (UNCTAD), and also covers the Top 10 pioneering nations, made up from those that currently do not have the largest output but are considered to have the most potential to mature.
C&W Vietnam said the global report is a timely reflection of February's Manufacturing PMI rising to a record high of 54.2, up significantly from January's 51.9.
This indicated accelerating manufacturing production, increased output across all sectors, and rising new business, as well as markedly improved confidence among manufacturers about rising output.
"It is early in the year but the improved PMI and FDI numbers for the first two months of the year are a reflection of what we and our manufacturing and industrial clients are feeling: positive sentiment and confidence in an improving business environment," said Mr. Alex Crane, General Manager of C&W Vietnam.
Committed FDI in the first two months of the year totaled $3.41 billion, of which $2.5 billion (73 per cent) went to manufacturing, up 25 per cent year-on-year.
According to Mr. Crane, the Risk Index is a reflection of improvements that Vietnam has made and continues to make to how business is conducted in the country. 
Particularly in the manufacturing and industrial sectors, rather than seeing a hangover from the cancelled TPP, it sees legacy benefits building confidence for overseas investors and companies. 
"Our industrial consultants are busier than ever and we anticipate more activity from new to market entrants and through expansion of existing operators in the country," Mr. Crane added.
VN Economic Times