Vietnam's logistics sector aims to contribute 8-10 percent to gross domestic product (GDP) by 2025, heard a conference hosted by the Ministry of Industry and Trade (MoIT) in Hanoi on March 6.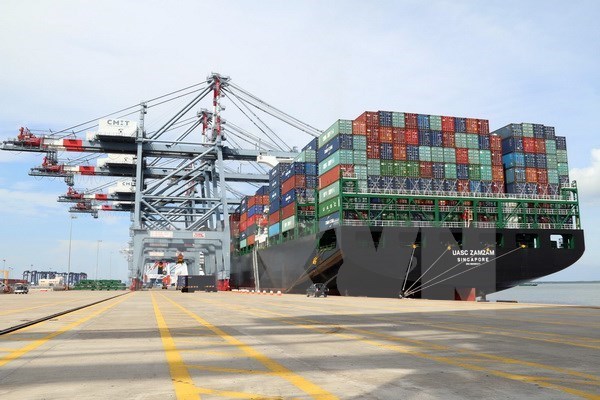 MoIT Deputy Minister Tran Quoc Khanh said the plan to improve the sector's competitiveness till 2025 also aims to achieve 15-20 percent services growth and an outsourcing ratio of 50-60 percent, reduce costs by 16-20 percent of GDP and have the sector rank 50th or better globally in terms of national competitiveness. 
To hit these targets, Khanh suggested attracting investment in logistics infrastructure, including building logistics centres on regional and global scales to improve connectivity between Vietnam and countries worldwide. 
He said logistics costs remain high, accounting for more than 20 percent of the GDP in Hanoi, Ho Chi Minh City and the northern port city of Hai Phong. However, the sector is yet to develop in the Mekong Delta. 
Khanh admitted that foreign logistics suppliers still hesitate to do business in Vietnam due to limited technological infrastructure, customers and policies. 
Tran Thanh Hai, deputy head of the MoIT's Export-Import Department, said funding for the plan is sourced from the State budget, businesses, credit organisations, foreign sponsors and other sources. 
According to him, logistics plays a significant role in the economy as one of the key sectors for 2016-2020 national development as set in the Resolution of the 12th National Party Congress. 
Participants spoke highly of the plan, saying that developing Vietnam into an attractive business destination on the back of competitive labour costs, a wide market and convenient trade will drive the logistics sector forward. 
They shared view that Vietnam's entry into a series of free trade agreements with the ASEAN Economic Community, Japan, the Republic of Korea, European Union countries and Eurasian Customs Union will fuel the development of logistics services.
VNA