Vietnam is turning to its Asian neighbors after US President Donald Trump withdrew from the TPP, which stood to benefit the export-reliant country the most.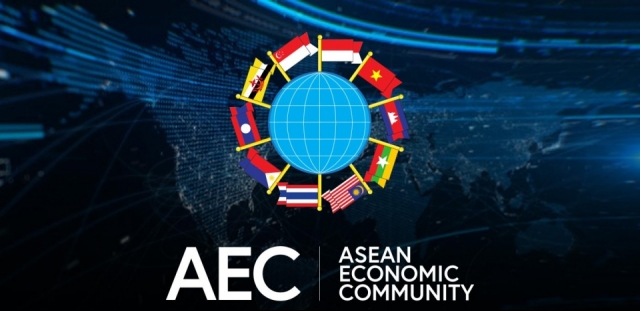 However, after more than a year since the ASEAN Economic Community (AEC) was formed to boost intra-regional trade in Asia and enlarge production links between countries, Vietnam's exports to its neighbors are falling.   
Vietnam's exports to the ASEAN market in 2016 stood at $17.4 billion, down 4.8 per cent compared to 2015, according to figures from the General Statistics Office (GSO). 
In particular, Vietnam's export volumes to ASEAN countries during the first half of the last three years have experienced a downturn, with $9.27 billion in 2014, $9.26 billion in 2015, and $8.08 billion in 2016. 
Agricultural products recorded the biggest hit, from $1.61 billion in 2015 as a whole to $1.15 billion in 2016.
"The fact that internal trade within the ASEAN region is low has led to a decline in Vietnam's export volumes to neighboring countries," Mr. Luong Hoang Thai, Head of the Multilateral Relations Department at the Ministry of Industry and Trade (MoIT), told local media. 
"Not only Vietnam but other countries' exports are experiencing the same thing."
More than just aiming to boost regional trade and creating a common manufacturing space, the AEC was formed to increase the appeal of the overall bloc and attract external investment. 
Besides, "the decline of global trade has also been the reason for other countries within the ASEAN region not boosting exports from Vietnam," Mr. Thai added.
The AEC is an important step for Vietnam to expand its integration into a market of 640 million people. 
However, Associate Professor Dr. Pham Tat Thang believes that Vietnam has failed to utilize this good opportunity compared to its peers. 
Thailand for example, has aggressively carried out significant merger and acquisitions (M&As) for big brands like Big C and Metro. 
"Thai convenience stores are now found in more than 60 Vietnamese cities and provinces," he said.
Not only Thailand, but goods from Singapore, Indonesia, and even countries considered small and weak, like Cambodia, have invaded the Vietnamese market. 
"ASEAN is a market that demands Vietnam increase its competition," Dr. Thang said. 
"A new differentiation must be found to enter ASEAN, by creating a competitive advantage via the proper selection of manufacturing investment."
From another perspective, a representative from MoIT said another reason Vietnam's exports have been lagging behind within ASEAN is the limited competitive capacity of its private sector. 
This is shown by the preferential incentive utilization rate within regional trade agreements. 
Even though Vietnam's rate has gone up to 31 per cent from 10 per cent, this is far from South Korea's 60 per cent and Chile's 80 per cent. 
Many Vietnamese enterprises are still looking at the domestic market and this is unlikely to change immediately.
On the other hand, the Vietnam Chamber of Commerce and Industry (VCCI) views the AEC as an economic integration process that has been carried out over a long period of time. 
Therefore, it believes Vietnam has already utilized all the advantages from other countries within the region, who finished removing tariffs in 2010. 
Vietnam, however, has only lowered tariffs in accordance with AEC's commitments over the last two years and will only complete the process in 2018. 
VN Economic Times