The central Quang Binh Province has called for investments in 70 projects in the period from 2016 to 2020. Of these, more than half are real estate projects.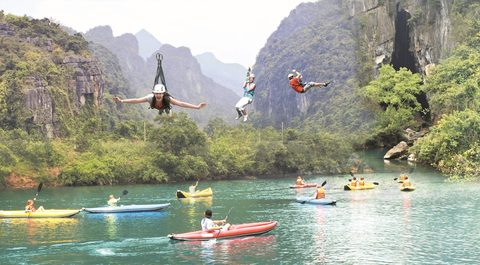 The municipal People's Committee has promulgated the Decision No 4263/QĐ-UBND on the list of projects calling for investment.
Accordingly, the projects will be in the sectors of transport (four projects), industrial park and urban area infrastructure (10 projects), tourism, trade and services (29 projects), healthcare and education (two projects), agro-forestry and industry and environment (18 projects).
The committee has also assigned the Department of Planning and Investment to co-operate with relevant sectors to provide information on the projects.
It said the high number of tourism and property projects in the list was because the province possessed several potential and natural resources that could be developed for tourism.
In recent years, the province's tourism sector has seen opportunities that could make it one of the outstanding destinations in the country and in the world. 
The province is promoting its foreign affairs activities and is striving to create high quality services for the period from 2016 to 2020. 
VNS