Numerous flagship/anticipated real estate projects with foreign direct investment (FDI) from Japan are expected to launch for sale in 2017.
Japanese projects about to launch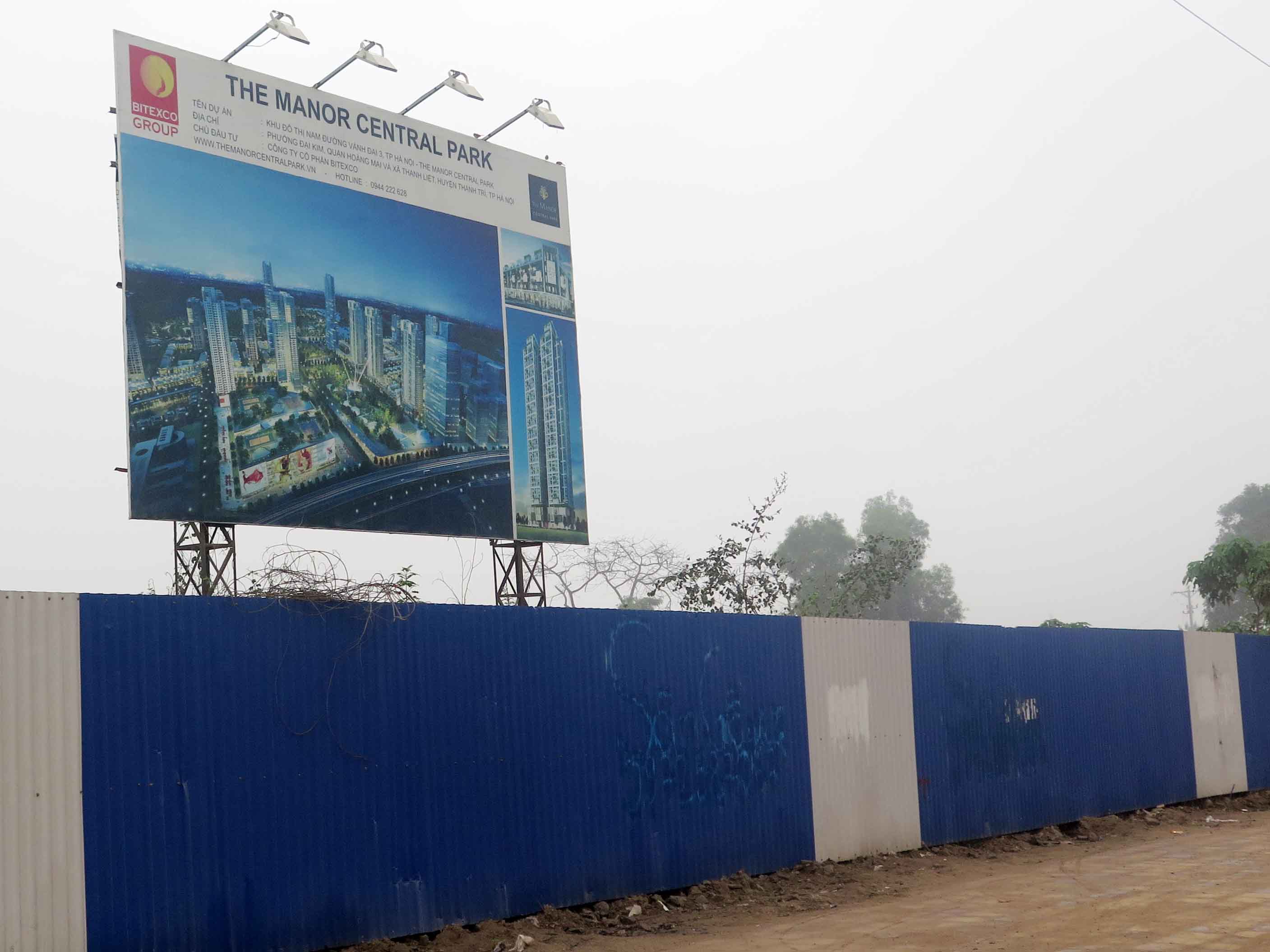 The chain of villas and shophouses in The Manor Central Park (Hoang Mai District, Hanoi)—the real estate project of Mitsubishi Corporation (Japan) and Bitexco (Vietnam)—had their concrete frames finished and moved to construction of the roof and furnishing.
The Manor Central Park has an area of nearly 200 hectares. The developers expect opening the villas and shophouses for sale in the first quarter of 2017.
Previously, in July 2016, Mitsubishi Corporation signed the agreement to invest $290 million in a joint venture with Bitexco to develop The Manor Central Park. 
In the first stage of cooperation, Mitsubishi and Bitexco have agreed to establish a joint venture company to develop 240 low rise buildings, two high rise buildings, and 1,036 apartments.
Other Japanese investors active on the Vietnamese market in 2016 were Hankyu Realty and Nishi Nippon Railroad. 
Together, they have contributed 50 per cent to develop the Kikyo Residence project in District 9, Ho Chi Minh City with Nam Long Group.
This project is expected to be constructed in two years. Kikyo Residence, with the total investment of VND630 billion ($27.6 million), is one of the most important projects of Nam Long during the period of 2016-2017. 
The project comprises of 110 villas and 234 apartments in the 17.5-hectare area of the Phu Huu project, which will open for sale in the second quarter of 2017. 
This is Nam Long's third consecutive project with Japanese FDI, after Flora Sakura and Fuji Residence.
Japanese Creed Group has recently made an impressive investment into River City project (District 7, Ho Chi Minh City) with two Vietnamese partners, Phat Dat Real Estate Development Corporation and An Gia Real Estate Investment and Development Corporation. 
The 12 building blocks of this $500 million project will house apartments, office-tels, and shophouses. 
The main role of Creed Group here is arranging capital for the project and financial administration. The real estate products of River City are expected to launch in the middle of 2017.
Shying away from untouched land
A common thing among these Japanese-invested projects is that Japanese investors prefer cooperation with Vietnamese partners or look to purchase projects that have available land to develop.
Just like Mitsubishi, Hankyu Realty, Nishi Nippon Railroad, Kikyo Residence or Creed Group, Meada Corporation has cooperated with a Vietnamese partner, Thien Duc Company, to develop Waterina project in District 2 of Ho Chi Minh City. 
Meanwhile, Kajima Overseas Asia Pte., Ltd. (Japan) has teamed up with Indochina Capital to establish a $500-million joint venture called Indochina Kajima Development (ICC-Kajima) to invest in the Vietnamese real estate market for the next ten years.
Talking with VIR about the Japanese capital flows into real estates in Vietnam, Marc Townsend, general director of CBRE Vietnam, said that foreign investors show great interest in in Hanoi, Ho Chi Minh City, and other coastal provinces, such as Danang and Nha Trang.
"These investors are looking for realty projects near central areas, having clean land or other projects that have been ready for exploiting and will bring about stable cash inflows," said Marc Townsend.
Meanwhile, Than Thanh Vu, chairman of Sao Khue Investment and Trade Promotion Corporation, said that the company took a delegation of Vietnamese real estate companies to Japan to find cooperation opportunities in October 2016
He also said that Japanese firms are seeking to invest in Vietnam, with a focus on Hanoi and Ho Chi Minh City, in particular, Sumitomo Corporation wants to develop a $100-million office tower project, and Toshin Corporation plans to develop a $200 million project, among others.
FDI into Vietnam's real estate sector reached $345.5 million in the first two months
According to the Foreign Investment Agency under the Ministry of Planning and Investment, by February 20, 2017, foreign investors have registered to invest $345.5 million into the domestic real estate market. 
This amount is a twelvefold increase compared to the $29.07 million in the same period of 2016, and accounts for 10.1 per cent of the total FDI inflows to Vietnam during the first two months.
There are 11 newly licensed projects with the total registered capital of $308.95 million and the were two projects to increase capital investment.
Stephen Wyatt, general director of Jones Lang Lasalle Vietnam, predicted that 2017 will be a positive year for the realty market in Vietnam and record positive activities across almost all segments, with a focus on low or middle class residential units and office tower in Ho Chi Minh City, as well as hotels and industrial zones.
VIR