VietNamNet Bridge - Fintech is not an easy playing field for startups, but the firms have been growing rapidly with capital from investment funds.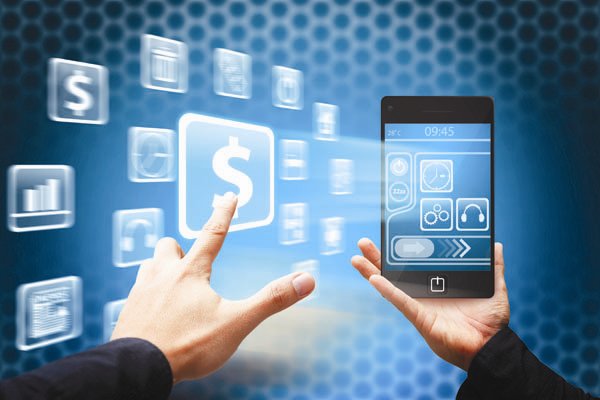 Payoo has reported that the total transaction value in 2015 exceeded the $1 billion threshold. Other payment intermediaries such as Nganluong, MoMo, VTCPay and 123Pay estimated the transaction value of $50-150 million a year, mostly in payments for telecom fee, e-commerce, digital content services and online games.

Fintech firms have been growing so rapidly that they have outdistanced commercial banks in some payment fields. 

A report of the Electricity of Vietnam (EVN) HCMC Branch about electricity bill collection agents showed that Payoo has seen transaction value increasing rapidly in recent years, with value in 2015 increasing by 89 percent over 2014.

In August 2016, the payment value through agents accounted for 44 percent of its total payment value (900,000 bills with total value of VND2.98 trillion). 


Fintech is not an easy playing field for startups, but the firms have been growing rapidly with capital from investment funds.
Payoo led the partners with the value accounting for 8.36 percent, leaving ABBank, another partner behind with 4.27 percent, Sacombank 2.6 percent and Vietcombank 2.43 percent.

The figure, in analysts' eyes, means that cooperation between Japanese NTT Data and Vietnamese VietUnion, which owns Payoo, has been successful. 

With the one shop payment, Payoo is now leading the utilities services thanks to the large integrated network which connects banks, finance companies, insurers, service providers and retailers such as Aeon, Lotte, Vinmart, The Gioi Di Dong and FPT Shop. Customers can make payments for nearly 100 kinds of bills at any time, including holidays.

However, analysts say Payoo is just a very small part in the ecosystem of investors like NTT Data, the Japanese technology firm in the global top five which is running CAFIS (Credit&Finance Information System) which deals with 10 billion payment transactions every year.

Ngo Trung Linh, CEO of VietUnion, admitted that Payoo has a small piece of the utility bill payment market worth hundreds of billions of dollars.

Like NTT Data, other investors in Vietnamese fintech firms hope they can create one more link in the ecosystem. 

Standard Chartered and Goldman Sachs, when injecting $28 million into MoMo, aim to popularize financial services with networks reaching out to wards and communes in Vietnam (there are 11,000 wards and communes).

Many foreign investment funds and technology firms have joined the Vietnamese market as they can realize the great potentials of the market. These include Gobi Partners from China which has injected money into OnOnPay and UTC Investment from South Korea which invests in VNPTPay. Experian, Kusto Tiger and Unitus Impact together with Sumitomo Bank have invested in Mobivi, while SparkLabs and Newton Fund have invested in Loanvi.
Thanh Mai