Vietnam's only private airline Vietjet will list its shares on the Ho Chi Minh Stock Exchange (HoSE) in late February 2017, before moving to list in Hong Kong or Singapore, according to newswire Vietnambiz.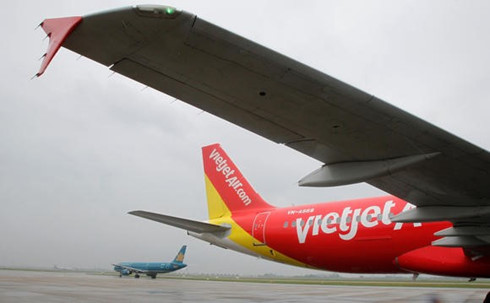 Previously, Luu Duc Khanh, managing director of Vietjet, said that the purpose of listing its shares on the domestic stock exchange before listing aboard is to have a test run in a market the company understands better, and where the brand is better known.  
Khanh added that Vietjet expects to conduct its initial public offering (IPO) in Vietnam in December. However, as of now, it has yet to release any official information about its IPO.
Starting operation in December 2011, low-cost carrier Vietjet is seeking to expand in Vietnam's airline market that has produced a 20 per cent annual growth in the last three years. 
In 2015, Vietjet made up 37.1 per cent of the domestic airline market share. At present, Vietjet operates more than 250 flights a day along 50 routes in Vietnam and across the region, to countries such as Thailand, Singapore, South Korea, Taiwan, China, Myanmar, and Malaysia.
In the first six months of this year, Vietjet earned VND12.6 trillion (US$554.04 million) in revenue with VND1.237 trillion (US$54.4 million) in after-tax profit, which is expected to increase to US$100 million by the end of this year.  
Nearly 80 per cent of its revenue comes from ticket sales, while the remainder is from luggage transport services, souvenir business as well as administrative services.
VIR