VietNamNet Bridge - Sun Group, one of the biggest estate developers in Vietnam, has just unveiled its new residential project of high-end apartments in Hanoi's center called Sun Grand City Ancora Residence.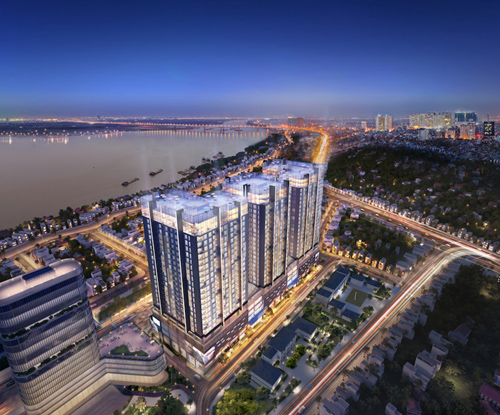 Located at No.3 Luong Yen-Nguyen Khoai Street, a highly convenient and desirable location in Hanoi, Sun Grand City Ancora Residence is an urban complex by the Red River. The name Ancora, which means "a safe harbor" in Italian, represents the project's beautiful design philosophy.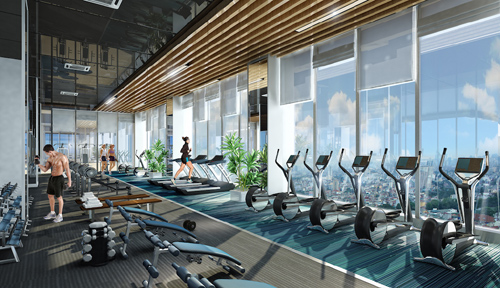 The Sun Grand City Ancora Residence is just a six-minute walk from the iconic Hanoi Opera House and near major downtown streets such as Tran Hung Dao, Hue, TrangTien and Hai Ba Trung. Owners will have easy access to prominent hospitals, famous traditional markets and large-scale shopping centers, which will guarantee they will have all the essential services within walking distance.
As the project is close to Hanoi's Old Quarter, residents of Ancora will also enjoy the French colonial architecture, a rich food culture, a bustling environment and a millennium-long history of the area.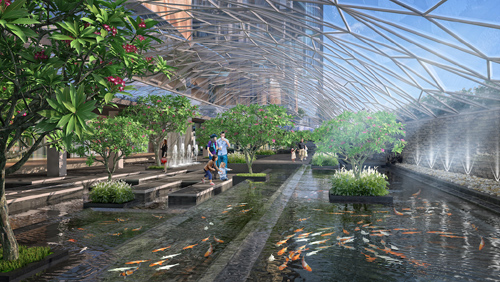 With its unique location, the Sun Grand City Ancora Residence has satisfied two important criteria in fengshui principles that can rarely be met by any other project: being near markets and stretching along a river. Owning an apartment here means that the homeowner is in good position to have a healthy and prosperous life.
What makes the project stand out is its perfectly planned design as well as the elegance and refinement of the apartment interior. Inspired by the image of bamboo trees, the design gives the Sun Grand City Ancora Residence both a unique softness and solid feel in its structure.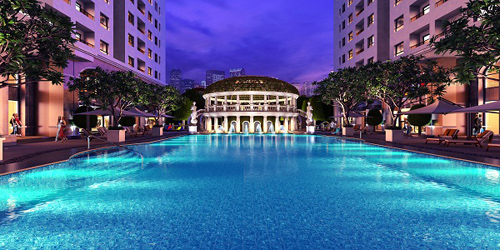 Spanning across an area of 22,304 square meters, with three main residential buildings taking up 6,000 square meters, the project provides 679 apartments, including 31 penthouses of international standard and 1,800 parking slot for the occupants. Inside the apartments, the interior has been carefully designed by leading architects and designers from Australian design company DarkHorse.
At the Sun Grand City Ancora Residence, residents can enjoy a perfect living space with top-notch utilities including an all-weather swimming pool, a modern gym, community space, and a luxurious shopping mall. 
The state-of-the-art security system will guarantee 24/7 safety. Small gardens will add a nice touch to various parts of Ancora, from the reception halls to the outside of the central shopping area. A flower garden, an aquatic park, walkways and small footpaths will also bring residents closer to nature.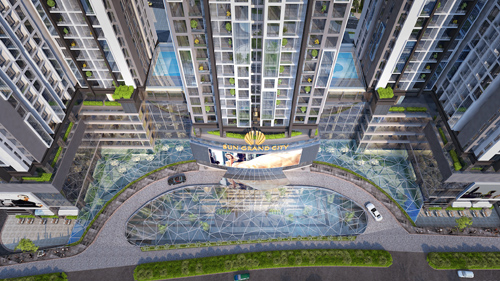 With its prime location, perfect design and the prestige of the developer, the Sun City Grand Residence Ancora deserves to be the next masterpiece in the chain of projects that Sun Group has built in the center of Hanoi, contributing to the beauty of the charming capital city and bringing a dream living space to its citizens.
The sales office will open at Melia Hotel 44b Ly ThuongKiet Street, Hanoi on December 11, 2016.
For details, contact: Sun Realty – Hotline: 0941.11.89.89
PV