VietNamNet Bridge – The cooperation between South Korea and the European Union (EU) initially brought many benefits to this country. But after 5 years, this country has suffered great losses.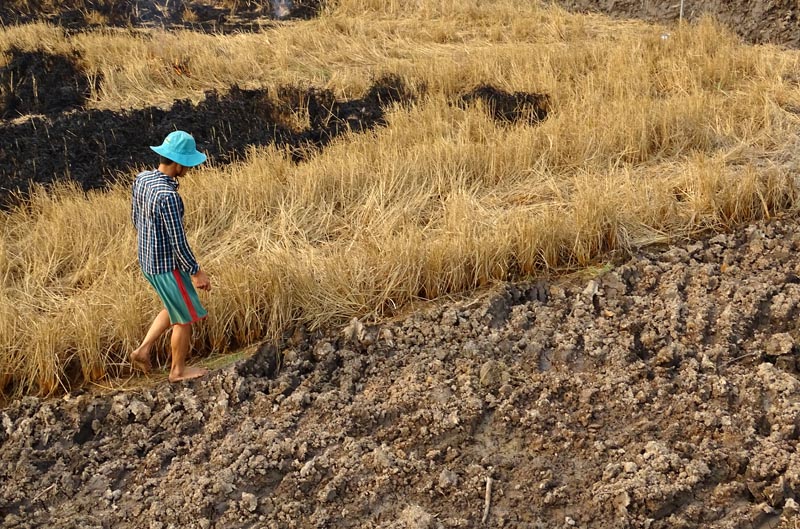 Speaking at a forum a few days ago, Prime Minister Nguyen Xuan Phuc emphasized that the Mekong River Delta "is not only the largest granary of Vietnam but it must be home to smart, sustainable agriculture with high added value of Southeast Asia and Asia in the future."
"If we achieve this goal, we will accomplish one of the most difficult missions of industrialization and modernization of the country in general and agricultural industrialization and modernization in particular," PM Phuc said.
However, until now, before the wave of integration from free trade agreements in which agriculture is the focus, the Mekong Delta is still under dual pressure.
The first pressure comes from traditional difficulties that have been analyzed by experts. Vietnam's membership in the world trade community, most recently the ASEAN Economic Community (AEC) and the Trans-Pacific Partnership (TPP), are opening two parallel doors for Vietnam's agricultural products.
One door opens to a broad and promising market, where competition is fierce. The another door is for lower market segment, where a agricultural produce may be sold at very low prices, which are even under the cost prices. In fact, Vietnamese agricultural products are in favor of the second door.
Dr. Tran Toan Thang, from the Central Institute for Economic Managemen, noted that the expectation before signing free trade agreements (FTAs) as the TPP or the EU - Vietnam free trade agreement seems to go down.
In the circumstance when many trends are taking place at once, such as bilateral, multilateral, regional cooperation, the so-called "noodle bowl effect" appears.
Firstly, the businesses of a country that want to succeed must learn carefully about agreements and they have to choose the form of benefit for each agreement.
Secondly, neutralization between agreements will happen as the benefit is not clear.
In theory, when Vietnam signs trade agreements, products will enjoy tax breaks, making a significant contribution to the reduction of commodity prices, especially agricultural products. But in fact, commercial navigation changes very quickly; for example, the EU constantly negotiates with other countries to earn more benefit.
For example, according to Dr. Thang, cooperation between South Korea and the EU initially brought about a lot of benefits to Korea, but after 5 years, according to statistics, South Korea bore huge losses, because it only exported several key products to the EU while the EU was in chaos because of the debt crisis, and economic issues. This is also a warning for Vietnam.
In fact, the EU is conservative about agricultural products, but on the other hand, it will have protection policies for agricultural products and subsidies where necessary. To penetrate the EU market, Vietnam needs to change standards to fit this market and has to turn its commitments into law.
The signing of several economic agreements such as the TPP and Vietnam-EU FTA shows that Vietnam could create a breakthrough on agricultural exports. However, the preponderance of Vietnamese agricultural products in fact is not as good as in theory when it signed economic agreements.
For maximum benefit, Dr. Thang made suggestions: Vietnamese businesses need to respect the rules of origin and localization ratio, comply with requirements of food hygiene and safety, technical barriers, improvement of institutional capacity, support of national brands, and capability of export and distribution.
The Vietnamese state needs to carry out institutional reform, ownership and accumulation of land, sufficient rural credit, technology transfer - training of farmers, inspection of quality of agricultural materials, food security, regulating competition and free trade.
Tran Thang