VietNamNet Bridge - The total spending on healthcare services by the Vietnamese people accounts for 5.8 percent of GDP, the highest level in ASEAN countries.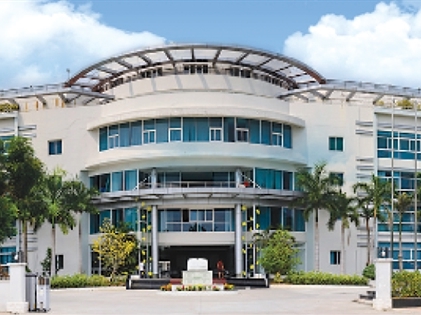 After a period of interruption, the movement of injecting money into hospital projects has heated up again.
The Hoan My Medical Group has recently taken over the Vinh International Hospital in Nghe An province, raising its total number of hospitals to seven. 
In 2015, Hoan My acquired 70 percent of stake of the Dong Nai International Hospital. Meanwhile, it is now eyeing some state-owned hospitals in Da Nang and HCM City.
Cotec Group, a real estate developer, has also jumped into the healthcare sector by setting up Cotec Healthcare Holdings, a subsidiary in charge of making investment in hospitals. 
In late 2015, Cotec Healthcare Holdings started implementing the VND1.3 trillion project on expanding the Binh Dinh General Hospital under the mode of private public partnership (PPP). Cotec has announced a plan to develop a chain of general hospitals throughout the country.
The total spending on healthcare services by the Vietnamese people accounts for 5.8 percent of GDP, the highest level in ASEAN countries.
Vingroup, another real estate developer, also has invested in the healthcare sector with Vinmec system. 
Meanwhile, many foreign investors, including Thai Bumrungrad Hospital and Indonesian Lippo Group, have expressed their intention to develop hospital chains in Vietnam.
Most recently, VOF, an investment fund managed by VinaCapital, has acquired 75 percent of the Thai Hoa International Hospital in Dong Thap province. Sources said VOF has injected $10 million into the hospital.
According to Dang Pham Minh Loan from VOF, the investment duration may last 3-5 years, while the capital may be higher to fund the hospital expansion plan.
VOF believes that the potential of Thai Hoa is significant because the government has set up the PPP mechanism for hospital development, while the new policies on health insurance are believed to bring big sources of revenue to private hospitals.
VOF once succeeded with a similar deal of making investment in Hoan My.
In 2009, VOF, together with Deustche Bank's DWS Vietnam Fund, poured $10 million in Hoan My hospital chain. Three years later, the fund withdrew capital from Hoan My and earned $25 million.
An analyst commented that investors now see the healthcare sector a 'gold mine' because of the Vietnamese increasingly high expenditure on healthcare services. 
The figure may reach $24 billion by 2020 thanks to the government initiated healthcare service socialization program being implemented.
State-owned hospitals still dominate the healthcare service sector. By 2014, Vietnam had 1,090 hospitals and 175 privately run hospitals.
Investors have been warned that though Vietnam proves to be a very promising market, they would still face big challenges, especially because the average spending on healthcare per capita is lower than that in Thailand, Malaysia and Singapore.
NCDT