VietNamNet Bridge - Vietnam has lost rice export contracts as some of its major markets including Indonesia and the Philippines have canceled their import plans.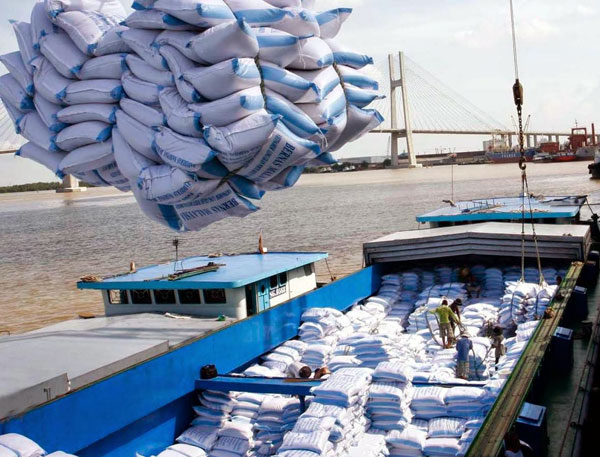 The Vietnam Food Association (VFA) has confirmed the information, saying that political factors in the first months of 2016 have affected import/export activities.
Dan Viet reported that Bulog, the Indonesian Bureau of Logistics? has ceased rice transactions with four supply sources which have memorandum of understanding (MOU) with the Indonesian government, namely Thailand, Pakistan, Cambodia and Vietnam in the February plan.
The head of the country's Ministry of Agriculture believes that Indonesia has sufficient rice for the domestic demand and no need to import rice. The official also attributed the fluctuations of the domestic market to speculation, affirming that this will be stopped.
Vietnam has lost rice export contracts as some of its major markets including Indonesia and the Philippines have canceled their import plans.
VFA has said that because of political issues, Indonesia would not import rice until the domestic price soars on the short supply. Import demand of the market will be clearer after Indonesia assesses the post-harvesting yield, slated for June.
The Filipino National Food Authority (NFA) has also canceled the plan to import 400,000 tons of rice it announced earlier this year. 
The country is also awaiting the information about stocks, while it may allow private businesses to import 1 million tons of rice under the WTO's minimum access volume (MAV) mechanism which includes 500,000 tons from special countries and the remaining 500,000 tons from other sources.
VFA said the Filipino import plan is also controlled by political factors. Some officials said the mechanism allowing businessmen to import under the WTO's MAV has led to massive smuggling, thus badly affecting domestic production and the country's food self-sufficiency policy.
A VFA official said the decisions by Indonesia and the Philippines, the two major export markets, have caused Vietnam lose big contracts. However, he does not think this would hurt Vietnam's rice production and export.
The rice price in the Vietnamese domestic market has been increasing rapidly as export companies now rush to collect rice to fulfill the export contracts they signed before. Meanwhile, the demand from China is very high.
Phap Luat reported that farmers and merchants all try to store rice in anticipation of the price increase and short supply caused by the serious drought in Mekong River Delta.
The newspaper cited a source as reporting that the export volume in February was 400,000 tons higher than planned, which was 5.44 percent higher than the months before and 117 percent than last year in the same period.
"The rice price has increased by VND500 per kilo. The price increase is seen in all provinces and cities in the region," said Pham Thai Binh, director of Trung An Company.
NCDT