VietNamNet Bridge - As many as 28 million shares of the Viet Tien Garment Corporation, one of the largest garment companies in Vietnam, will be traded on the UpCom transaction floor as of October 10.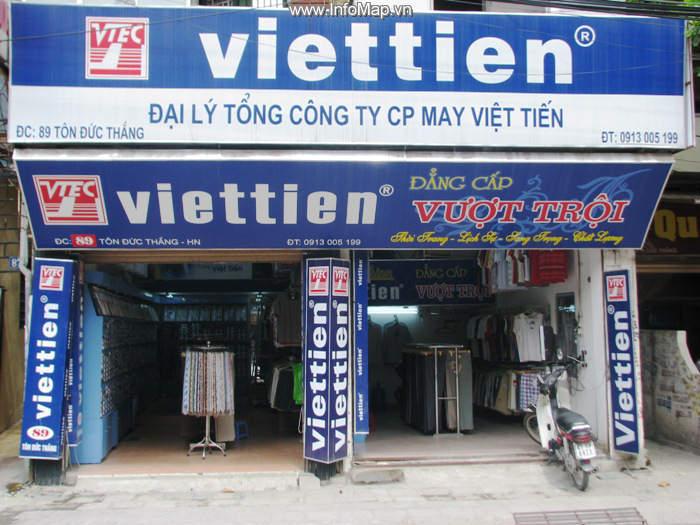 A Viet Tien shop.
At the reference price of VND40,000 per share, Viet Tien is valued at approximately VND1,120 billion, equivalent to $50.2 million.
Viet Tien Garment is among the garment enterprises in Vietnam with the largest revenue.
In 2015, the company obtained more than VND6,400 billion of revenue and post-tax profit of VND331 billion (over $15 million). In 2014, its revenue and profit was VND5,482 billion and VND312 billion, respectively.
The company has charter capital of VND280 billion, of which the Vietnam Textile Garment Group (Vinatext) holds more than 47.9%. Foreign shareholders, including the two major shareholders from Hong Kong and Malaysia, own 6.7 million shares, equivalent to 24% of charter capital. In previous years Viet Tien paid annual dividends in cash, at about 30%.
As of June 2015, the company had total assets of VND3,468 billion. Viet Tien also invested VND268 billion in 17 subsidiaries, with the ratio of 20% to 55%. The company has 8,694 employees, who earned  average income in 2014 of approximately VND8 million ($400) a month.
Viet Tien exports garment products to 30 countries worldwide, with the US, Canada, UK, France, Germany, Japan, and South Korea as the major partners. However, it still has to import raw materials mainly from China.
Viet Tien was formerly a private garment factory founded by eight shareholders. After the country's reunification in 1975, the State took over and nationalized the factory and handed over it to the Ministry of Industry and Trade. In 2007, the Viet Tien Garment Company was founded as a subsidiary of Vinatext.
Viet Tien owns various brands, Sanciaro, Manhattan, TT-up, Viet Tien, Viettien Smartcasual and Viet Long.
S. Tung