Real estate has reeled in 2.32 billion USD in foreign direct investment (FDI) as of the fourth quarter this year, ranking third among sectors that attract FDI.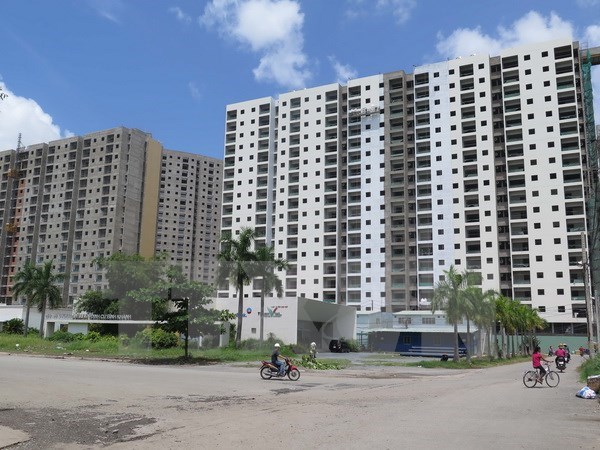 The sum accounts for 11.5 percent of the total FDI in the country.
There are 29 new projects and 10 others that register added capital, according to the Ministry of Planning and Investment's Foreign Investment Agency.
Experts forecast that FDI inflows will continue pouring into real estate and several multi-billion USD projects are expected in the future.
The capital should be geared into eco-friendly, hotel and resort properties rather than those in urban areas, they said.
Savills: office rents surge in HCM City, stable in Hanoi
Improved macro-economic conditions and limited vacancies will make office rental costs in Ho Chi Minh City to head upwards while the prices in Hanoi remain steady, Savills Vietnam announced on December 22.
In terms of market performance, demand for Grade A and B offices has strengthened in both cities.
On the back of the increasing demand for Grade A and B offices and inadequate supply for large floor plates, some investors in Ho Chi Minh City are planning to rise rentals for Grade A offices despite current costs are standing at 46 USD per square metre per month.
In Quarter III, average occupancy for Grade A and B offices was 93 percent, growing 2 percent from the same period last year. Grade A occupancy recorded highest capacity in the past six years with 96 percent.
Ho Chi Minh City is taking out a lease on nine buildings, including the recently-operated Vietcombank Tower. Saigon Centre Phase 2 and Deutches Haus, which are under construction, will enter the market in Quarter III, 2017.
In Hanoi, average gross rent in the period was 21 USD per square metre per month, down 0.2 percent year-on-year. Rental demand is making a recovery with occupancy rate of 91 percent, up 9 percent from last year.
Regarding the future supply and demand, Savills said that Ho Chi Minh city will have 190,000 square metres of Grade A and B space for lease by 2017. Nearly 77 percent of the supply will be located in the central area. Whilst grade A supply is limited, opportunities are set to arise from new Grade B offices with lower rent thanks to convenient locations, standard management services and high-quality facilities.
Occupied offices in the southern hub are forecasted to increase by 13 percent in 2016 and 14 percent in 2017 while rental costs are expected to grow 4 percent in 2016 and 9 percent in 2017.
Meanwhile, there will be approximately 460,000 square metres of Grade A and B office space, in which the secondary area and the west will account for the majority of future supply. Investors will need to continue to compete to attract tenants.
Demands for offices in Hanoi are expected to rise 11 percent in 2016 and 15 percent in 2017 and average rent is said to expand 4 percent in 2016 and stabilise in 2017.
According to Savills's survey, the need for Grade A and B office space in the two cities was dominated by foreign enterprises. In Ho Chi Minh City, foreign enterprises accounted for 76 percent of the leased areas while the figure in Hanoi was 66 percent.
By industry, finance, banking and insurance companies dominated the offices in both cities. They made up of 28 percent in Ho Chi Minh City and 30 percent in Hanoi.
A Savills representative said that short-term prospects for foreign demand look strong. Free trade agreements will attract and enlarge existing manufacturing, distribution and logistics. Stellar GDP growth, along with the increase in the number of newly registered local enterprises triggers domestic demands.
New property businesses increase sharply
The number of newly-established real estate firms has seen a year-on-year increase of 77.8 percent, the highest rate among all sectors, according to the Vietnam Real Estate Association.
The figure shows a positive signal of the property market. Many real estate firms have resumed their operation this year.
Domestic investors have pinned a high hope in the recovery of the market as Vietnam completed negotiations on the Trans-Pacific Partnership (TPP) agreement, which is expected to help increase the liquidity of the estate goods.
Since the beginning of this year, the property market has shown its magnet against other fields such as stocks, gold, foreign currency, or savings.
By the end of the third quarter of 2015, Hanoi saw 5,300 successful transactions, up 70 percent, while Ho Chi Minh City reached 5,100, doubling that of the same period last year.
VNA